There was a time when Irfan Pathan was the blue-eyed boy of Indian cricket. With his brilliant swing bowling and good looks, he became a star among Indian cricket fans (which he still is).
Whenever talk about the best moments for Indian cricket, Irfan Pathan's hat-trick against Pakistan in the first over of a Test match can't be ignored. It was an outstanding display of swing bowling, which, at that time, only Irfan Pathan was capable of in Indian cricket.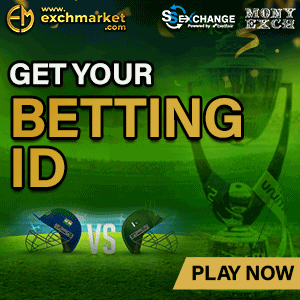 But, presently, Irfan is trying hard at the domestic level to impress the selectors and make a comeback. He hasn't achieved what many thought he would, but he is still hopeful and focused on making a comeback.
Recently, Tanvir Shaikh, who is a former woman cricketer and daughter of Irfan Pathan's coach Mehandi Sheikh, completed thesis on Irfan Pathan titled "A Case Study on International Cricketer Irfan Pathan'.
"Irfan has always been an inspiration for aspiring cricketers not just on the field but even in personal life. I thought that a thesis on his career would be the best topic," Sheikh told Times of India (TOI).
"I sent a questionnaire to about 200 persons of which 180 responded. I asked about his cricketing skills and how he made several comebacks in the Indian team. I also talked with a number of people including Irfan's team-mates, coaches, his umpires, family members and friends. They were all praises for him," she added.
Congratulations Tanvir Apa on completing your PhD. I'm humbled that you chose my journey as the subject for your thesis.#phd pic.twitter.com/A7cx672dv2

— Irfan Pathan (@IrfanPathan) August 8, 2017
On this Irfan Pathan said that till 2012, he was performing well, but he got hurt yet again and that remains the turning point of cricketing career.
"I was performing very well in 2012, then I believed that I would be called for a test." Unfortunately, at the same time, I got hurt again, even after injury, nine days out of 10 days. Playing on the field, this injury remained my turning point. "
Tanvir also said that when Irfan Pathan got injured he followed too many advices from people and this led to his downfall.
At that time, it was important that Irfan took professional advice and didn't make too many changes in his technique. But, that didn't happen and Irfan kept making changes in his style and technique.
"The idea was to find out how a person from such humble background went on to become one of the successful cricketers in the country," she added. Tanvir said, "Irfan Pathan was injury-prone and that's what affected his career apart from the issue wherein he consulted many experts about his bowling," Tanvir added.