The former Australian captain compared the two formidable attacks and chose his countrymen over the Indians, during an interview.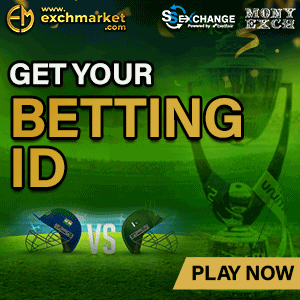 Ricky Ponting is known as one of the most successful captains in the history of cricket. The 'Cricketer of the Decade 2000' led his team into 2003 and 2007 World Cup campaigns, winning them both. Under his leadership, the golden generation of the Australian team successfully won the Champions Trophy in 2006 and 2009. He crafted the World domination of the Kangaroos for almost a decade.
With a brilliant win percentage of 67.91%, Ponting always credited his bowlers after emphatic wins and was bold enough to congratulate the current Australian bowlers for their success against Pakistan. During the interview, Ricky was asked to compare Australia's current bowling attack to that of India's.
He said, "I am taking ours every day of the week. India's is fantastic; (Jasprit) Bumrah and (Mohammed) Shami have been amazing for the last couple of years and then you put Umesh Yadav into the equation with Ishant Sharma, they've got some very, very good fast bowlers. And when you put (Ravichandran) Ashwin and (Ravindra) Jadeja in there, their attack is very good."
Tim Paine's team has etched to the second position of the World Test Championship, trailing India by 184 points in 7 matches. The Indians haven't lost or tied a single match of the championship and seem to be the strongest team in the table. Virat Kohli couldn't stop praising the Indian pacers, who've turned things around with sheer pace and swing.
While speaking of the Indian spinners, Rick Ponting said:
"But their spinners struggle more in Australia, Nathan Lyon has a much better record in Australia than the Indian spinners have. And I love the variation we have with Mitchell Starc in the line-up; that left-armer just provides a little bit of something different. And he's bowling as well as I've ever seen him, so there are some even better signs for this Australian attack."
There will be a tight contest amongst these two giant teams when they lock horns in January 2020 with world domination at stake.
Indian fans were upset with Ricky Ponting's comments. Here, check out how they reacted:
Ponting thinks Aussie attack is better coz Indian spinners don't do well down under. True, but Aussie seamers haven't been particularly effective in India either. https://t.co/v4fmTxOhRb

— cricBC (@cricBC) December 3, 2019
https://twitter.com/boomrah_/status/1201854966740086786?s=21
Will be really interested to see this lot bowl in India- thy have us a fright last time, didn't they! Lyon will be a handful if it's a turner. We have problems with visiting off spinners

— Ajay Kamath (@ajay43) December 3, 2019
Look at 2004 series where Australia toured India. Australian fast blowers took majority of wickets

— k ajay (@kajay17) December 3, 2019
Overall, Lyon is better than Ashwin, Jadeja across conditions IMHO

But Starc, Hazlewood, Cummins, Siddle, Pattinson are not a patch on Bumrah, Shami, Ishant, Umesh, put together

Ricky forgets that only Smith & Warner were banned when India toured them; not the fast bowlers!

— Vidyasagar Ayyappan (@viidyasagar) December 3, 2019
Ponting can raise fingers to tell umpire that the batsman is out 🙂 thats how aussies pick wickets #SCGTEST

— Sameer (@SamGurav86) December 3, 2019
Someone like a Warner was scoring 20 runs less per inning compared to his average in Aus

— Tarun (@TeJay29) December 3, 2019
https://twitter.com/omlalmehta/status/1201872770264698883?s=20
https://twitter.com/Jerseyno93/status/1201856109738258432?s=20
https://twitter.com/Heerrroooooo/status/1201871707792957441?s=20