India's star keeper-batter Rishabh Pant was airlifted to Mumbai for further treatment on Wednesday (January 4). The star keeper-batter was rescued from the burning car by a Haryana Roadways bus driver and conductor and transferred to a local hospital in Dehradun.
Pant was moved to Max Hospital in Dehradun for treatment of ligament tears, burn injuries, and more. His MRI scans revealed that there was no damage to his brain or his spinal cord. Plastic surgeries have already been performed to treat his lacerative and abrasion wounds and facial injuries. BCCI, who has been taking care of Rishabh, decided to airlift him to Mumbai for further treatment.
"Rishabh is being shifted to Mumbai for diagnosis and treatment of his ligament injuries and decide upon the further course of action. He is expected to be under the supervision of BCCI-empanelled renowned sports orthopaedic Dr Dinshaw Pardiwala. If there is advice for surgery, a call will be taken if it will happen in the UK or USA," a senior BCCI source told PTI on conditions of anonymity.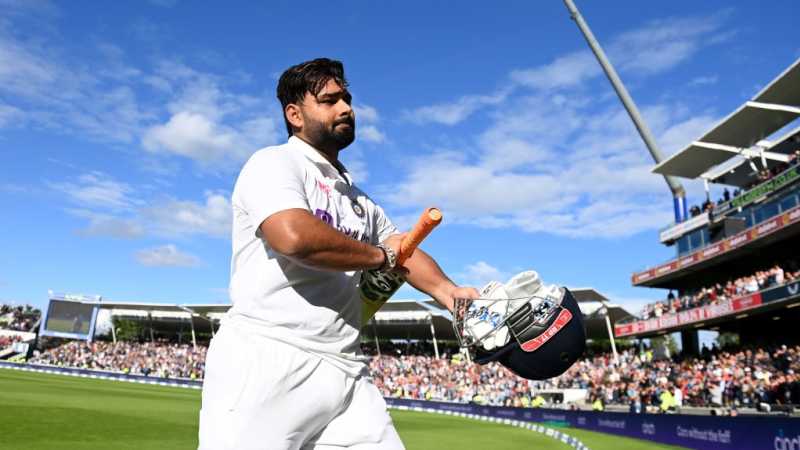 Rishabh Pant will be monitored by BCCI's medical team and will undergo surgery for ligament tears in Mumbai. BCCI via an official statement gave an update about his health and further treatment.
The report read: "He will be under the direct supervision of Dr Dinshaw Pardiwala, Head – the Centre for Sports Medicine, and Director – Arthroscopy & Shoulder Service at the hospital. Rishabh will undergo surgery and subsequent procedures for ligament tears and will continue to be monitored by the BCCI Medical Team throughout his recovery and rehabilitation."
"The Board will make every effort to aid and expedite the recovery process of Rishabh and will provide him with all the support he needs during this period," the statement further mentioned.
Check out the Tweet:
Second Medical Update – Rishabh Pant

More details here 👇👇https://t.co/VI8pWr54B9

— BCCI (@BCCI) January 4, 2023
Meanwhile, as Rishabh Pant was being transferred to Mumbai, the media personnel at the spot got to their work as they wanted a clip of the cricketer being airlifted to Mumbai. However, the overcrowding by the media members made Rishabh Pant's sister really unhappy and she was heard lashing out at the reporters, who were trying to get a close shot of the star player.
The video of the same has been going viral on the internet. Watch it here:
Rishabh Pant Being Shifted To Mumbai For Further Treatment pic.twitter.com/DT2S34vmB6

— Vaibhav Bhola 🇮🇳 (@VibhuBhola) January 4, 2023