More and more cricketers and former cricketers are coming out in support of Virat Kohli. The latest in this list is Kohli's former India and Royal Challengers Bangalore teammate, Robin Uthappa, who has even backed the 33-year-old to smash "30 or 35" more centuries when he regains his surreal form with which he'd hit 70 centuries.
However, the last of those 70 centuries came in November 2019 and since then, though, Kohli has scored fifties, in recent months his form has been horrific. He endured his worst IPL season since 2010 and had a disastrous tour of England – where he managed scores of 11, 20, 1, 11, 16 and 17 across the three formats.
Robin Uthappa condemns criticism of Virat Kohli by experts
This ongoing shocking slump has got many experts, most prominent of all Kapil Dev, to question Virat Kohli's place in the eleven.
Robin Uthappa, however, threw his weight behind Kohli, saying that nobody had questioned Kohli's technique or mindset or abilities when he was ransacking runs and centuries for fun in the previous decade. But, he added, now that the King is down, everyone has something to doubt.
"When he was scoring runs, when he was hitting hundred after hundred, nobody said he should play like this or that. Now, I don't think we have any right to tell him how to play. He has scored 70 hundreds thanks to his own abilities and he will score another 30 or 35 also on his own abilities," Robin Uthappa was quoted as saying by India Today.
While Kapil Dev raised doubts about whether Kohli is good enough now to be in India's eleven, other former greats such as Ravi Shastri and Ricky Ponting, have opined that Kohli needs a break to freshen himself up and get back his mojo.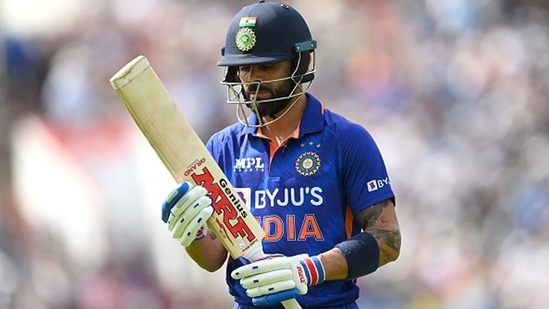 Uthappa's stern warning to Kohli's critics
Robin Uthappa made a comment on this, saying that what Kohli needs only the 33-year-old himself would know. The Chennai Super Kings opener also condemned any doubts made on Kohli's place in India's eleven.
"If he feels it is fit for him to take a break, then he can take a break. If he feels he has to play a certain series or tournament, allow him to play. Don't bring his spot into question. He is a match-winner, one of the proven match-winners and he is the best in the world. We have no right and authority or no ground to stand on and question his ability to win matches or question his position in our team," Uthappa concluded.
Kohli is now on a month-long break as after the England tour he took a rest from the entire West Indies tour.