For the second time in a space of five days, India captain Rohit Sharma has thrown his weight behind his teammate, superstar batsman Virat Kohli after the latter continued his dismal form.
Virat Kohli's poor form on the England tour is concerning
Kohli is having a horrific tour of England so far with the bat: he has managed scores of 11, 20 (in the Edgbaston Test), 1, 11 (in the two T20Is) and now a score of 16 in the second ODI at Lord's has further sparked debate over his place in the eleven.
For Rohit Sharma and the team management, though, there are no second thoughts about Kohli's place in the eleven.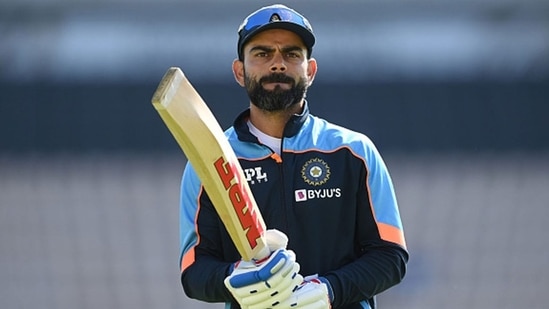 Rohit Sharma Gave An Epic Reply To A Journalist
When a journalist raised the point of the chatter around Kohli's form, Rohit didn't even let him finish the question and cut him off with a bemused look saying, "Kyun ho rahi hain, yaar. Matlab mujhe samajh mein nahi aata, bhai. (Why is this discussion happening. I can't understand this)"
When the journalist completed his question, Rohit echoed similar sentiments that he had in his previous press conference a few days ago where he talked about every playing going into a "slump" but the "quality" of Kohli is well-known.
"He [Kohli] has played so many matches. He is playing for so many years. He is such a great batsman so he does not need reassurance. I pointed to this in my last press conference, too: form goes up and down, that is part and parcel of any cricketer's career. So a player like him, who has played for so many years, who has made so many runs, who has won so many matches, he only needs one or two good innings [to bounce back]. That is my thinking and I am sure all those who follow cricket will think similarly," Sharma said.
Sharma also readily pointed out Kohli's immense numbers over the past 14 years and backed the former captain to use his experience and come out of this slump soon.
"We do have chats about this topic, but we should also understand and think when we talk about such things. We have seen that the performance of all players goes up and down, but the quality of the player never gets worse. That we all should keep in mind. That is very important. Yaar, matlab, bande ne itne run banaya hai (he has made so many runs), check his average, how many hundreds he has made, he has [vast] experience of doing that. There is a slump in every player's life," he added.
Watch the video:
Rohit Sharma again backed Virat Kohli. Great gesture by Skipper. pic.twitter.com/C8HEYnajgj

— Rohit Sharma Fanclub India (@Imro_fanclub) July 15, 2022
India, who won the first ODI by 10 wickets, lost the second ODI by 100 runs. The series-decider will be played on Sunday at Old Trafford.