Former Australia batsman Matthew Hayden has lamented Rohit Sharma's "lazy" attitude in his first innings batting effort in the Indore Test, the third of the Border-Gavaskar Trophy, against Australia.
Rohit Sharma was dismissed for 12 runs from 23 balls in the first innings in Indore. Not his low score, but the manner of his dismissal has irked the fans and should have disappointed him as well.
Rohit was dismissed by left-arm spinner Matthew Kuhnemann, stumped by Alex Carey after missing his big slog after skipping down the track. It was Matthew Kuhnemann's first over and Sharma hadn't assessed the turn on the pitch properly yet.
Despite that, he decided to take the attacking option by dancing down the track, and swinging his bat, aiming for the stands. However, he hadn't gotten to the pitch of the ball that turn big – the ball turned more than 8 degrees! – completely missing Rohit's bat, and Carey didn't make any mistake behind the stumps.
Matthew Hayden was unimpressed with Rohit Sharma's shot selection
The former Aussie opener believes there was some complacency and arrogant in Rohit's shot that brought his downfall.
"I think there are some forgettable shots, no doubt about it. Rohit Sharma – and I've always said this about Test match cricket – the captain leads from the front. So that dismissal is something he will look back and think – Maybe It was a little lazy, maybe It was a little apprehensive.
"Winning the toss, you want to make a big impression, want to enforce that dominance onto Australia, who are depleted. They don't have their captain, they don't have David Warner. Lots to lose for them, including not being in that Test Championship [final]. I think [there was] maybe a little bit of complacency mixed with a little bit of arrogancy as well," Hayden told Star Sports.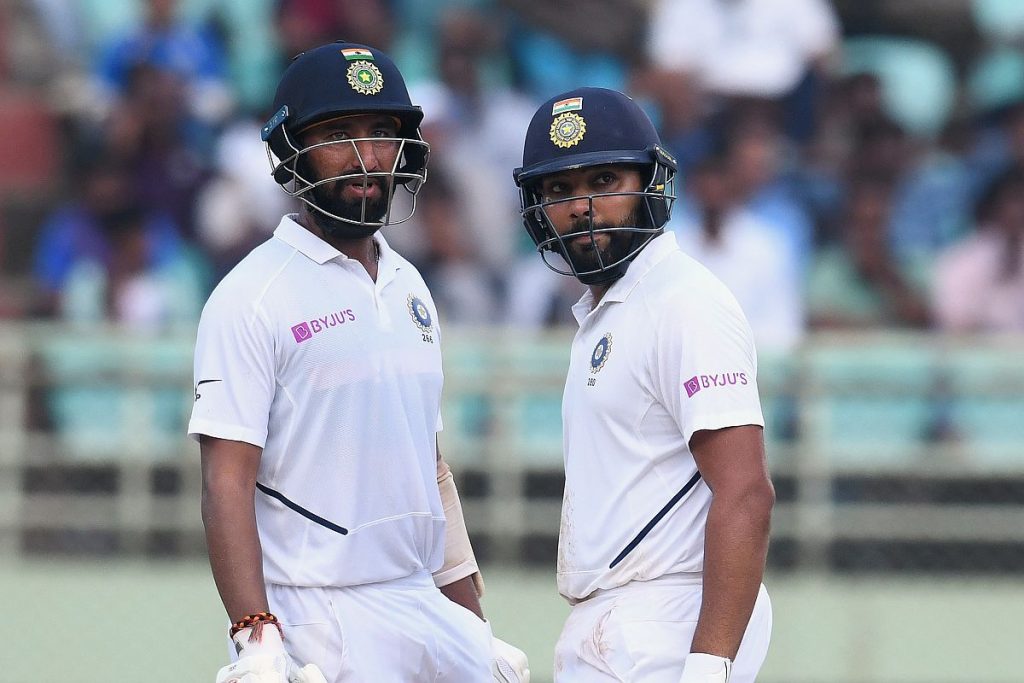 Former India batsman Sanjay Manjrekar concurred with Hayden's views, adding that Rohit Sharma was in the hangover of his good batting efforts from the previous two Tests.
Rohit Sharma is still the only batsman to have scored a century in this series so far and he also played two good knocks in 30s in the second Test.
Manjrekar opined Rohit was in the "hangover" of the last two Tests coming into Indore.
"Spot on. A lot of that was seen in the way Rohit Sharma played. He was out twice – the reviews weren't taken – and then he was out the third time. So it was a Rohit Sharma who came out with the hangover of the earlier two Test matches' dominance. He didn't start from ball one. There was a bit of arrogance there," Manjrekar added.