Dennis Freedman has started round 2 of 'Dennis Freedman vs Indian cricket fans'. Dennis' tweet in which he showed Virat Kohli and other Indian cricketers as sweepers, created a lot of buzz as angry Indian cricket fans targeted him with humour, abuse and a lot of photoshop.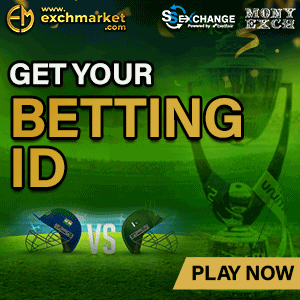 Dennis Freedman's Twitter account has always been full of laughter and banter. He, mostly, gives a very funny angle to all the latest happening in the games, and, for this reason, he is very popular among cricket fans on Twitter. Talking of his followers, a major chunk of Twitter followers are from Pakistan.
Dennis is also a planning a trip to Pakistan where he will document his experiences and tell Pakistan cricket's story to the world through a documentary. There is huge excitement among Pakistani fans as not many journalists and sportspersons around the world are willing to go their when the whole world is labelling Pakistan as a 'safe heaven for terrorists'.
Coming back to Dennis Freedman and his tweets trolling Indian cricket fans, on Friday, he posted 4 more tweets and all of them were just to get more reactions from Indian cricket fans. Indian fans are very emotional when it comes to their superstars, and they have always been like that.
In the next few weeks, we expect more tweets from Dennis. He will surely attract more eyeballs and followers during the upcoming India vs Australia series. Also, if he gets the visa and goes to Pakistan, we are in for many more rounds of Dennis Freedman vs Indian cricket fans.
Check out his 'round 2 tweets' here:
https://twitter.com/DennisCricket_/status/908816979485646848
https://twitter.com/DennisCricket_/status/908822488657805312
https://twitter.com/DennisCricket_/status/908694442873200640
https://twitter.com/DennisCricket_/status/908674453910913024
https://twitter.com/DennisCricket_/status/908575845513519104
You can follow Dennis Freedman on Twitter here