Virat Kohli has just been playing the "wrong" format to return to form, reckons former India pacer RP Singh while speaking about the slump of the 33-year-old all-time great.
Kohli had a largely disastrous IPL 2022 season for the Royal Challengers Bangalore – as the former RCB skipper managed 341 runs in 16 matches at an average of 22 and a lowly strike rate of 115; Kohli registered three golden ducks and just a couple of fifties.
It was only until the last league game – when he hit 73 off 54 balls against Gujarat – that Kohli looked to be returning to his best. He is yet to hit a century in any form, the rut extending for over two years now.
RP Singh opened up on Virat Kohli's form
RP Singh, who had spent time with Kohli at RCB, said that Kohli will need to bat himself in the game to come out of this lean patch. And for that, he explained, T20 cricket is the worst of the three formats because he cannot take time to settle in.
"His time is bad. The way he is getting out, it is strange the manner in which he is getting out. We've never seen Virat this way. This is a very big bad patch and with Virat, he has taken long to hit a bad form, so coming out of it is going to take equally long. In ODIs and Tests, you can consume balls and slowly get back to form. In T20s, you don't have that liberty," RP Singh told India TV.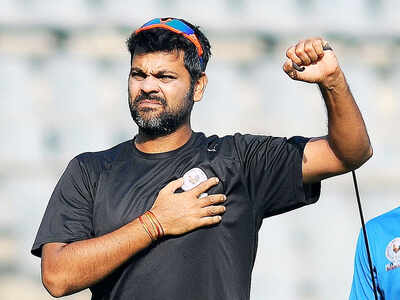 RP Singh, a 2007 T20 World Cup winner, further stated that even Kohli must be wondering how he's getting out at low scores and struggling to middle the ball after dominating world cricket for years.
"If you have to come to form, you can start by scoring 60 off 50-55 balls. You can't expect to score 100 off 55 balls. You have to spend time and take singles, doubles. Coming back to form isn't easy because he has been dominating for years. Virat must be wondering himself that 'I used to dominate once but now get out whenever ball touches the bat'. He has taken the right method but the format is wrong," RP Singh added.