It is Sachin Tendulkar's birthday and the whole cricketing world, like every year, has come together to wish the greatest batsman of all time. Sachin Tendulkar is one of the most loved personalties in India and even so many years after retiring, his craze has not gone down even one bit.
From public events to Indian Premier League, every time Indians see Sachin Tendulkar, they go mad. But April 24 is the most special day for millions of cricket fans in India and across the world.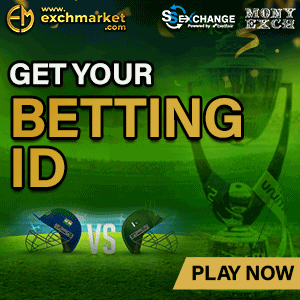 Right from the moment clock stuck 12 AM on 24th April, the massive army of Sachin Tendulkar fans posted thousands of messages, tweets, pictures and videos to celebrate his birthday. #HappyBirthdaySachin has been one of the top trends on social media as millions of fans and celebrities from all sects of the society and professions took to Twitter to wish the Master Blaster.
Here are some of the best tweets:
Happy Birthday, Master. You are an inspiration to all of us #HappyBirthdaySachin @sachin_rt pic.twitter.com/P4lJDYPHIj

— BCCI (@BCCI) April 24, 2018
The boys made the most of MI Icon @sachin_rt's presence at training sessions. Take a look ?

For more pictures, visit – https://t.co/7hsagTxTMe#CricketMeriJaan #MIvSRH #HappyBirthdaySachin pic.twitter.com/SoyX2wSfR4

— Mumbai Indians (@mipaltan) April 24, 2018

https://twitter.com/TwitsOfGod/status/988493559706914816
To the man who united a billion Indians and brought a smile to their faces everytime he walked out to bat. A dream that he turned into reality.

Sachin is an emotion.. Sachin is a phenomena!

Happy birthday, Paaji!! @sachin_rt

#HappyBirthdaySachin pic.twitter.com/PRVNVnAFVw

— Suresh Raina?? (@ImRaina) April 24, 2018
Many players have played cricket, few became Legends, few became greats but there was, is and will be only one GOD of Cricket.

Happy birthday to the greatest of the greats @sachin_rt Sir ?

— geeta phogat (@geeta_phogat) April 24, 2018
VIDEO: As batting legend @sachin_rt turns 45, we rewind the clock and present his maiden IPL century. This one is straight from our archives #HappyBirthdaySachin https://t.co/6EPv3YQhvg pic.twitter.com/6LxG2huUAh

— IndianPremierLeague (@IPL) April 24, 2018
Still The Chants SACHIN SACHIN Gives Goosebumps To Us.#HappyBirthdaySachin @sachin_rt The Man Who Carried Emotions Of The People Of A Nation For 24 Years. More Power To You? pic.twitter.com/JDhWiw23vx

— Vijender Singh (@boxervijender) April 23, 2018
Warm birthday wishes to you @sachin_rt. May Almighty bless you with a long life, filled with happiness n good health. #HappyBirthdaySachin

— Ashok Gehlot (@ashokgehlot51) April 24, 2018
Warm birthday wishes to the God of Cricket @sachin_rt. A living legend successful in uniting the whole of India with his performances on the field and inspiring billions across the world. #HappyBirthdaySachin pic.twitter.com/ZjrSKsnL4o

— Dharmendra Pradhan (@dpradhanbjp) April 24, 2018
Every time 'Master Blaster' took the crease, the country would reverberate with the chants of 'Sachin, Sachin!'. No one else will rule the game like he did. Wishing the Bharat Ratna @sachin_rt a very happy birthday! #HappyBirthdaySachin pic.twitter.com/W4hAkfQItN

— B.S. Yediyurappa (@BSYBJP) April 24, 2018
Many players have played cricket, few became Legends, few became greats but there was, is and will be only one GOD of Cricket.

Happy birthday to the greatest of the greats @sachin_rt Sir ?

— geeta phogat (@geeta_phogat) April 24, 2018
Wishing one of the GREATEST cricketers of all time, #SachinTendulkar, a blessed birthday and a prosperous life ahead.#HappyBirthdaySachin pic.twitter.com/EKc2RHQBND

— ALL INDIA RADIO आकाशवाणी (@AkashvaniAIR) April 23, 2018
What does a perfect birthday look like? Winning India a crucial final against rivals Australia in dominating fashion!

That's what @sachin_rt did, 20 years ago #OnThisDay at Sharjah, scoring 134 off 131 balls to help bring home the Coca-Cola Cup! #HappyBirthdaySachin pic.twitter.com/NZXIruDQ9t

— Star Sports (@StarSportsIndia) April 24, 2018

https://twitter.com/CricketopiaCom/status/988609118658277376
Happy Birthday dear @sachin_rt . You are and will always remain an inspiration . It's wonderful to see you contribute towards society with some really good initiatives even after your retirement. Wish you success always. #HappyBirthdaySachin pic.twitter.com/aWQxZ9kRjV

— VVS Laxman (@VVSLaxman281) April 24, 2018
Woh sirf ek Cricketer nahi,
Duniya hai Meri !

aur bahuton ki.

Many more happy returns of the day to a man who could stop time in India (literally) .Thank you for making the Cricket Bat such a great weapon, which later many like me could also use. #HappyBirthdaySachin pic.twitter.com/TVtpaxSiJz

— Virender Sehwag (@virendersehwag) April 24, 2018