India's extraordinary performance in the ongoing ICC Cricket
World Cup
stands as a testament to their unparalleled supremacy on the pitch. The Indian cricket team has secured a remarkable eight consecutive victories, leaving no room for doubt in their relentless pursuit of the highly coveted title. In an impressive display of dominance, not a single game has been lost by this team, as they continue to assert their superiority with each victory. Their unwavering determination and exceptional abilities have been on full display, leaving no doubt about their strength and skill.
With each stride they take in the tournament, the Indians have not only solidified their place in the semi-finals, but have also experienced a surge in confidence and an intensified drive to succeed. The Indian players have delivered a truly sensational performance, with a number of standout individuals emerging as crucial contributors to the team's remarkable success.
Jasprit Bumrah
's remarkable comeback to the field following a challenging 1.5-year injury hiatus has captivated fans and showcased his unwavering resilience. Captain Rohit Sharma's steadfast belief in the gifted bowler has yielded remarkable results, with Bumrah seemingly regaining his peak performance, as though his hiatus never occurred.
KL Rahul has been making headlines. Rahul's remarkable journey, plagued by injury setbacks that forced him to remain on the sidelines since IPL 2023, has now taken a triumphant turn with his swift return to the cricketing arena during the Asia Cup 2023. The unwavering support he has garnered from the team management has resulted in remarkable displays on the field, boasting an impressive average of 61.25 across a substantial number of games.
Like many others, Shreyas Iyer also encountered his fair share of challenges, including a notable hiatus from the game prior to the Asia Cup. Rohit Sharma's unwavering belief in his abilities has proven to be a game-changer, as he overcame early batting challenges in both the Asia Cup and the World Cup. The fruits of his perseverance are now evident, as he consistently delivers pivotal performances for the team.
Sanjay Bangar Heaps Praise On Rohit Sharma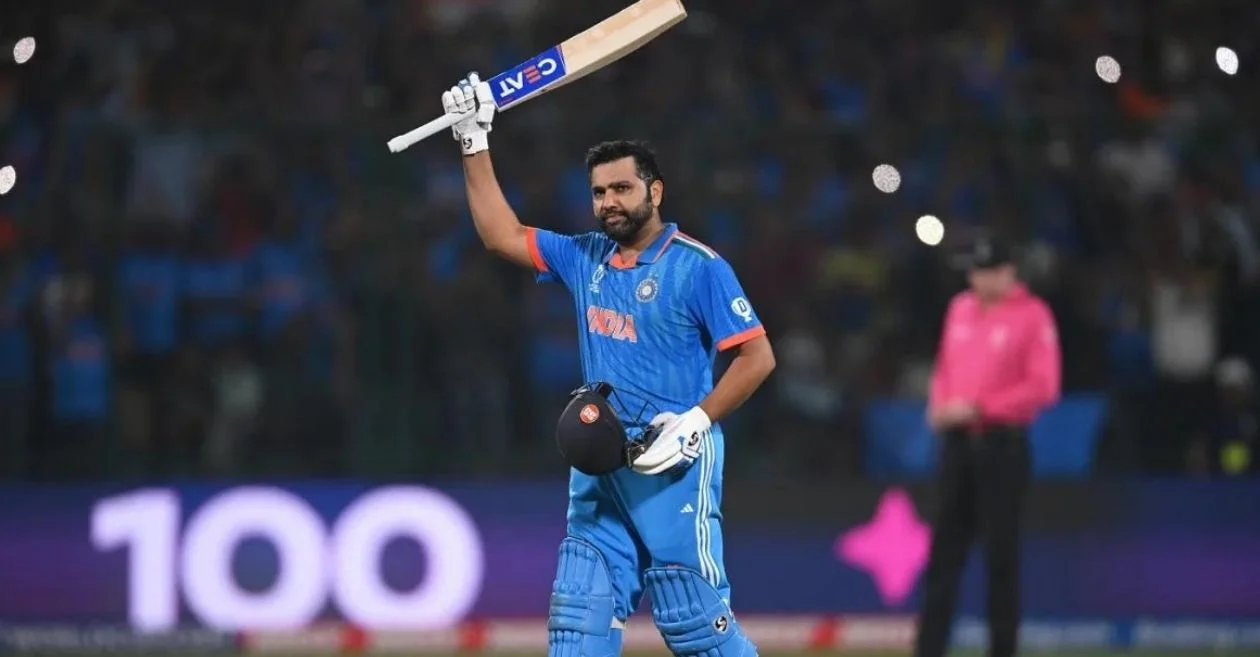 In a recent interview on Star Sports, renowned former India batting coach Sanjay Bangar shed light on the exceptional leadership qualities of Rohit Sharma. Bangar emphasized that Sharma possesses a distinctive talent for managing players and fostering a sense of self-assurance within them. In a commendable display of leadership, he lauded Rohit for his unwavering support and nurturing of players such as Bumrah, Rahul, and Iyer as they battled their way back from injuries and struggled with dwindling confidence. The unwavering support and unwavering belief in their abilities have played a pivotal role in their triumphant journey throughout the tournament.
Bangar said:
"I believe his

USP is that he's backed the players who were injured and low on confidence. Shreyas Iyer, KL Rahul, Jasprit Bumrah these 3 players were making comebacks after injury, and they were given the confidence that they were a part of this team, and that the team believes in their abilities, and that they would get opportunities."
Jasprit Bumrah, who currently stands as the sixth-leading wicket-taker in the World Cup, has proven to be a true testament to the unwavering faith and support bestowed upon him. With an impressive tally of 15 wickets in eight matches, Bumrah's performance has undoubtedly caught the attention of cricket fans worldwide. KL Rahul and Shreyas Iyer have emerged as key players with remarkable batting averages. Rahul boasts an impressive average of 61.25, while Iyer follows closely with an impressive 48.83.