The Indian cricket team kickstarted their day/night test match journey with an amazing way by thrashing Bangladesh by an innings and 46 runs.
The fans came in large numbers to witness the Indian cricket team playing first pink ball test and there's no denying the fact that it was an absolute eye-treat for the fans to witness the amazing pink-ball Tests.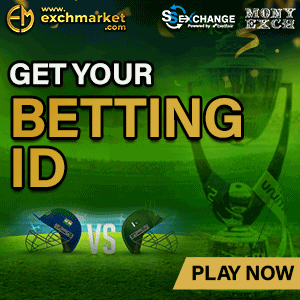 However, amidst the match, something happened that has caught everyone's attention. A heated banter took place between Indian commentators Harsha Bhogle and Sanjay Manjrekar while commentating during the just-concluded second Test.
While the energy was at its peak during the match as the Indian cricket team was heading towards the win. The two commentators were talking about the visibility of the pink balls and this is when things got out of control. The heated argument started when Harsha Bhogle opined that consulting the players should be the best option to get the views on the pink ball. He said:
"When there is a post-mortem done of this match, the visibility of the ball will be one of the things to look at,"
But Sanjay Manjrekar, who has played only 37 Tests and 74 One-Day Internationals for India, disagreed with Bhogle's statement and came up with a rude reply. He said:
"Don't think so. Don't think visibility is an issue,"
He added:
"You need to ask perhaps, for us, those who have played the game, we have a fair idea of what's happening out there."
While the heated conversation was still going on, Al-Amin Hossain played a shot through mid-wicket for four. Sanjay Manjrekar, who was still not done with the conversation, sarcastically said that the lower-order batsman saw the ball well enough there. In response.
However, Harsha Bhogle came up with a rather sensible reply, he said:
"Having played cricket should never be a limitation or a ceiling to learning."
Here, watch the entire conversation:
Harsha bhogle and Sanjay manjrekar having a difference of opinion on live tv pic.twitter.com/0TTSLQDCvO

— Flighted Leggie ? (@flighted_leggie) November 24, 2019
Twitterati are left in anger after hearing the banter between the two. People just can't stop slamming Sanjay Manjrekar for the way he talked to Harsha Bhogle. From calling him arrogant to requesting BCCI's new President Sourav Ganguly to end his commentary contract, people are leaving no stone unturned to slam him.
Here, watch the reactions of twitterati on this:
I have been meditating every day since a week to better control my anger and it was going so well. Listening to this clip made all of that go in vain. How can such a egoistic individual be hired to provide his irrational self opinion to lakhs of viewers? Just how?

— Vignesh R (@coolrv9619) November 24, 2019
Ohh the arrogance

— Bharath (@carromball_) November 24, 2019
What's missing from this clip is the nth number of times Manju described the pink ball as "the very Glossy and Very Hard ball, very similar to the one he played in the 80s and 90s". He was trying from the 1st over itself to let everyone know that he has played cricket. #Insecure

— Red Marrow (@MedullaryRed) November 24, 2019
https://twitter.com/nisar__adil/status/1198595103079763969?s=20
Sanjay manjrukar is bhadwa

— shravan rajguru (@Ashravan7) November 24, 2019
I can't even bring myself to listen to the whole thing. It's cringeworthy!

— Gautam Govitrikar DMD (@Gautaamm) November 24, 2019
https://twitter.com/Amod420/status/1198558225466970112?s=20
https://twitter.com/manish___33/status/1198565817710891014?s=20
An average cricketer and a below average commentator . @sanjaymanjrekar

— Anit ?? (@goal_guppa) November 24, 2019
When did Sanjay played pink ball ? This man is so full of jealousy. Harsha does 10,000% better job than u. It's about telling the game in soothing way. By going Sanjay logic Sachin would be a better commentator than everyone coz he play 200 test matches n scored more

— Ravi (@rajinder_ravi) November 24, 2019
The "I've played the game at the highest level and you haven't" is typical boys club wank. Hate that argument.

— Akash Fotedar (@akashfotedar5) November 24, 2019
Sanjay Manjrekar is digging his own grave.

— Manoj Soni (@imanojsoni) November 24, 2019
Sanjay Manjrekar is one of those who like to hear his own voice.

— "Stay Safe" Double Mask Up. Gautam Singh Ghai (@gautghai) November 24, 2019
I seriously feel that @SGanguly99 should terminate his commentary contract with BCCI. Star had already done that but he came back through BCCI

— Abhijeet Patki (@AbhijeetPatki) November 24, 2019
https://twitter.com/imarvindhsharma/status/1198574015360552965?s=20
Disrespectful ?
But anyways anything what manjrekar says doesn't matter atall coz nobody gives shit to what he says. Harsha is most respected personalities across the globe

— Anju #TeamIndia (@Deep_Point_) November 24, 2019
" You need to ask because you didn't play the game ", that sounds snobbish and arrogant. @bhogleharsha is above all this but if this was said to any other non playing cricket commentator who is just starting a career, it would break them. @jatinsapru @gauravkapur @joybhattacharj

— Cricketolitics (@iamuyeen) November 24, 2019
https://twitter.com/dhveer14/status/1198581466419978241?s=20