The ongoing 2023 edition of the Indian Premier League kickstarted with a bang with a bang for the Sanju Samson-led Rajasthan Royals, who have been one of the most consistent sides in the league. One of the reasons behind RR's successful run in the league is their captain.
Sanju Samson, who led RR to the final clash in the previous edition of the Indian Premier League, has continued where he left the last season.
Sanju Samson Has Been Sensational As Captain
Sanju Samson has become a big name in the Indian cricket scene. He has been an integral part of the Rajasthan Royals squad for a long time now. No other player has appeared in as many IPL matches for the Rajasthan-based franchise as Samson and no other player has scored as many runs as Samson for the RR franchise.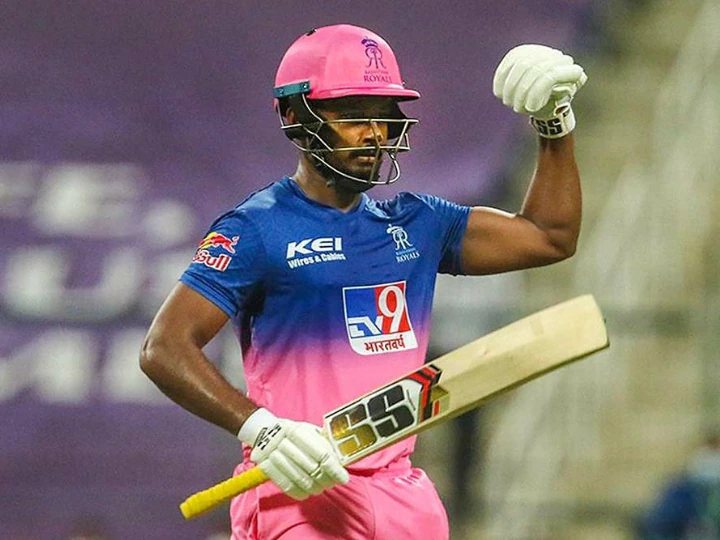 Samson made his debut for RR in the year 2012 and since then there have been no turning backs for the stylish captain. For the unversed, Samson began his career at the Kolkata Knight Riders in the IPL but he didn't get a single game during his one-year stay in 2012. He switched the side to Rajasthan Royals in 2013 and has been with them ever since then.
Samson Revealed How Sreesanth Helped Him
Recently, in an interview with Star Sports, Sanju revealed that it was none other than fellow Kerala cricketer S Sreesanth, a former RR player himself, who took him to the franchise trials. Rahul Dravid was very impressed with Samson during the trials. He revealed:
"Sreesanth took me to the RR trials. Dravid was there. Paddy Upton was there. I wasn't expecting much from the trials because I did not know what kind of players they were looking for. It was a two-day trial which however was very special as I have never batted like that ever again. Then Rahul sir came and told me, "You are definitely doing great. Would you like to play for RR?" That gave me a huge confidence given that it came from Rahul sir. If a legend like him says, 'I'm good enough', then I am good enough."