The Pakistani cricketer, Shahid Afridi recently tweeted some senseless remarks on Kashmir. Everyone felt offended when the cricketer called Kashmir as "Indian-occupied state" and backed the terrorists by calling them innocent. In his tweet he blamed the United Nations for the horrifying situation in Kashmir.
Everyone was stunned by how a top most player could utter such senseless things about the most sensitive matter. Considering the fact that Kashmir is one of the main reasons behind the fight between two countries, India and Pakistan.


The insensitive tweet angered everyone and thus leading to twitter battle. Many cricketers including Sachin Tendulkar, Suresh Raina, Mohammad Kaif, Ishant Sharma, Gautam Gambhir and many more, took to twitter and asked the cricketer to concentrate on the situations of his own country.


However, even after all this Shahid Afridi stood on his statement and said that he can fight with any religion for the sake of stopping human violation. Further he also said that he will never participate in Indian Premier League (IPL), even if he ever gets a chance and believes that Pakistan Super League will be bigger than IPL. He said:
"The day is not far that PSL will be bigger than IPL,"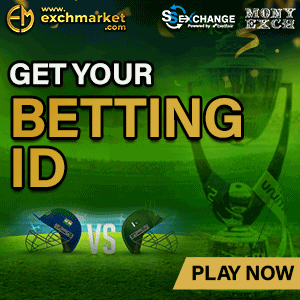 Shahid Afridi "Even if they call me, I won't go to the IPL. My PSL is the biggest and there will be a time that it leaves the IPL behind. I am enjoying the PSL, I don't have any need for the IPL. I'm not interested in it and never was" #Cricket

— Saj Sadiq (@SajSadiqCricket) April 4, 2018

Well, after this comment of his on IPL Indian twitteratis are trolling the player brutally. Here are some of the reactions of the twitteratis:
https://twitter.com/Neeraj_Gupta_CA/status/982051103960252416
first of all who is inviting him… we have really classy players from the world to decorate our tournament… we do not invite jobless people like @SAfridiOfficial to the #IPL ?? This reminds me of the fox who says the GRAPES ARE SOUR ??

— Shaurya (@aarya_001) April 6, 2018
भिड़ू , सपने ज़रूर देख… लेकिन अपने हैसियत की हिसाब से देख । "Even if they call me I won't go to IPL ??" You could apply for cheerleading…. shaayed job mil jaye???

— Harish (@harish68) April 5, 2018
Do u know, Hrithik Roshan takes 75 million INR for just for the inaugural performance at IPL 2018 and PSL prize money for the winners is just 65 million INR. @iHrithik @BCCI

— Animesh Sharma (@Animesh48745338) April 6, 2018
Tujhe kon lega IPL main?..tere se acha to hamare India main chote bache khelte hain? @SAfridiOfficial

— •°*arup karmakar*°• (@iamArupkarmakar) April 5, 2018
Kya be…april fool toh 4 din pehle chala gayya…mazak chor…pakistanio ka humour bhi ghutno ke andaar hain??

— Soumya Ghosh (@SoumyaG00981289) April 5, 2018

https://twitter.com/sud_arun/status/982079093549154304
https://twitter.com/Prateeksoniiii/status/981950675436425216
https://twitter.com/sud_arun/status/982079093549154304
https://twitter.com/Indupal07/status/981833535869693952
https://twitter.com/anshul2498/status/981918268876177408
https://twitter.com/sud_arun/status/982079093549154304
Kuchh log apni Izzat ka janaza bhi dhol nagado ke sath nikalwate hain… Jiyo guru!!!

— Dr. Bharat Kanchan (@DrBharatK) April 5, 2018

What do you have to say about this? Share your thoughts with us in the comments below.