Former Pakistan pacer Shoaib Akhtar, who has a habit of making headlines with his bold remarks, has once again sparked controversy with his recent statements on star pacer Shaheen Afridi.
Shoaib Akhtar Made A Controversial Statement On Shaheen Afridi
For the unversed, recently, In an interview, Akhtar claimed that Pakistan skipper Babar Azam's poor English is holding him back to become a 'brand'. Not just this, he also slammed Shaheen Shah Afridi for not bowling his full quota of overs during the T20 World Cup 2022.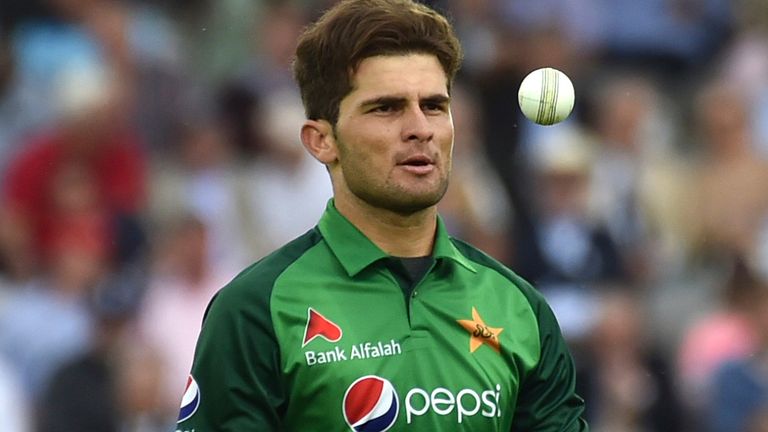 Shoaib Akhtar said that Shaheen should have continued to play the final by taking painkiller injections. However, his statements didn't go down well with many and he garnered a lot of criticism on social media including from former Pakistan cricketers.
"Ye tha vo moment jahan par aap superstar ban sakte the. Agar main hota, to main Pakistan ke liye mar jaata. Mai tod deta ghutna, ghutna jud jayega baad mein. Ye lamha vapas nahi aata. (This was the moment, where you could have become a superstar. Had I been in his place, I would have sacrificed by life for Pakistan's sake. I wouldn't care if my knee broke, it would have healed again. But, this moment would have never come back again)," Akhtar had said.
Shahid Afridi Gave It Back To Akhtar
Meanwhile, former Pakistan player and Shaheen's father-in-law — Shahid Afridi took a sarcastic dig at Akhtar. Afridi said that only Akhtar can do that because it's difficult to play with an injury if one takes injections and painkillers. He said:
"Shoaib Akhtar took so many injections that he can't walk now!" Afridi said in a chat on the Pakistani channel Samaa TV.
Afridi said that painkillers can be dangerous as they can aggravate the injury further. He said:
"See, this is Shoaib Akhtar's class. He can do that. It's difficult, though. Everyone can't be Shoaib Akhtar. It's difficult to play with injury if you take injections and painkillers. Because then, you risk aggravating the injury further. Anyway, let's leave Shoaib Akhtar alone!" Afridi added.
Shaheen is one of the finest pacers of the current generation. Pakistan cricket team badly misses his presence whenever the Southpaw doesn't play for Pakistan. With this year set to see Asia Cup and ODI World Cup, Shaheen's fitness remains of utmost importance to Pakistan.