KL Rahul rose like a phoenix in the just-concluded series against West Indies, where he turned out to be one of the highest run-scorer for his side. KL Rahul was promoted to open in the series with Rohit Sharma after Shikhar Dhawan got injured.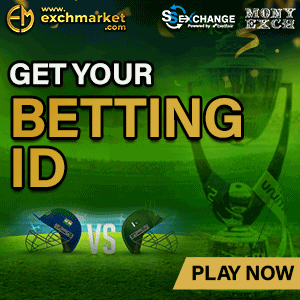 KL Rahul made a powerful comeback in the team and scored fine half-centuries in T20I format and also went on to continue with his brilliance by scoring a century and a fifty in the second and third match of the ODI series. Shikhar Dhawan heaped in praises for KL Rahul's performances.
https://www.instagram.com/p/B6nykvOHwdd/
Recently, Shikhar Dhawan made a solid comeback with a sensational century in first-class cricket while playing for Delhi against Hyderabad in the third round of Ranji Trophy. Shikhar Dhawan showcased his brilliance with the bat at Arun Jaitley Stadium, Delhi as he scored his 25th first-class century off 147 balls.
Shikhar Dhawan is back in the squad for the series against Sri Lanka. In an interview, Shikhar Dhawan talked about many things including his injury, KL Rahul replacing him. Talking about his injury, Shikhar Dhawan said that he wants to start things fresh after the new year. He said:
"I don't think like an international star. I am very comfortable over here and I will make sure that we work as a team and I share my expertise and knowledge with them so that they are further groomed. You know my nature. If my knowledge benefits a youngster then why not."
He added:
"Critics do their own job and I don't ever get frustrated by that. If they feel that way, that's their opinion what can I do. In my heart, I know that I have given my best. But if my best wasn't good enough for it, then it's fine, I accept it. And learn what more I can do better. When I was in England, I couldn't do well, so accepted it. I went out, no the problem and I will now look to make a comeback,"
https://www.instagram.com/p/B6YGCYegJrV/
Praising KL Rahul for his performances, Shikhar Dhawan said:
"Have been out for seven-eight months, might be back by the time it is a year. Whether I am in the Test team or not is immaterial. I know what game I have. I have scored runs in international cricket as well. I am happy to come back and play Ranji. I have grown from the Ranji Trophy level and can't be better than I am back here and also imparting knowledge to other kids. My goal remains to play all three formats."
He added:
"I am working on that and even now I passed the fitness test, first 20 days I couldn't walk. Then I worked on fitness. I had 27 stitches on my knees and it was a deep cut. I always enjoy challenges as I never shy away from it. I never shy away from my failures and it's always a learning experience. A learning man is always an earning man,"