Virender Sehwag and Shoaib Akhtar are the two cricketing legends and both of them are known for living with their hearts on sleeves. Both the cricketers never shy away from giving their opinions on any matter regarding the cricket world.
While Virender Sehwag is ruling the Twitter world with his wit and hilarious sense of humor, on the other hand, Shoaib Akhtar has become quite famous with his Youtube videos, where he is seen talking about the performance of teams during the matches.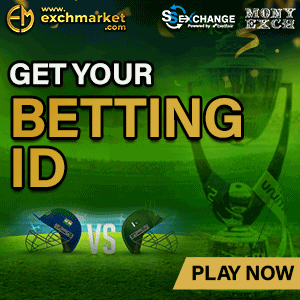 However, he is rarely seen talking good about Pakistan's cricket team on his Youtube videos. Recently, he created a stir when he claimed that Danish Kaneria faced discrimination in the Pakistan team because of being a Hindu.
While he was praised by the Indians for bringing out the problems faced by a minority in Pakistan, recently, Virender Sehwag highlighted the fact that he only praises the Indian cricket team, which he rarely did during his playing days. He said:
"Shoaib Akhtar's become a good friend of ours as he needs business in India so he has to praise us. If you look at any Shoaib Akhtar interview, you'll notice he's saying so many things in praise of India which he would not have said in his playing days,"
Shoaib Akhtar has finally opened up about the comments made by Virender Sehwag. He shared a video of him slamming Virender Sehwag, where he took a dig at him and said that he has more money than Sehwag's hair on his head. He said:
"I have more maal (money) than you have baal (hair) on your head. If you are not able to fathom that I have such high followers, then understand it. It has taken me 15 years to become Shoaib Akhtar. Yes, I have a huge fan following in India, but I criticised them when they did not play well in the first ODI against Australia,"
He added:
"Just tell me one Pakistan YouTuber who does not praise India when their team does well. Ramiz Raja, Shahid Afridi all praise Indian side when they do well. Tell me one thing, isn't it right that the Men in Blue are in fact the number one side in the world, isn't it right that Kohli is the number one batsman in the world.
He stressed on his achievement, saying that he was the fastest bowler in the world during his time. He said:
"I do not understand what is the problem people have when I am giving my opinion on matters related to cricket. I have played for Pakistan for 15 years, I am not famous for just doing the YouTube thing. I was the fastest bowler in the world,"