Virat Kohli's return to form was one of the major highlights in cricket in 2022. The Indian batting maestro was going through a rough patch before the start of the Asia Cup 2022. He was struggling to score runs and had not hit an international century for 1020 days, something that the whole cricket fraternity was waiting for. Virat Kohli ended the century drought when he smashed his 71st century against Afghanistan in the super four stage of the Asia Cup 2022. Ever since then, there have been no turning backs for the superstar batter. He emerged as the highest run-getter in the tournament with 296 runs in six matches at an incredible average of 98.66.
Now as 2022 is coming to an end, Virat is the second-highest run-scorer for team India in the shortest format of the game and 6th highest run-getter for the Men in Blue in ODIs.
Meanwhile, former Indian opener Aakash Chopra hailed the transformation that Virat went through. Speaking on his YouTube channel, Chopra rated the top five T20I batters in 2022 and gave Virat 3rd position in his top-5 list. Considering the stats in 2022 and his own analysis, Chopra ranked the top-5 batters as Suryakumar Yadav(India), Mohammad Rizwan(Pakistan), Virat Kohli(India), Sikander Raza(Zimbabwe), and Devon Conway(New Zealand).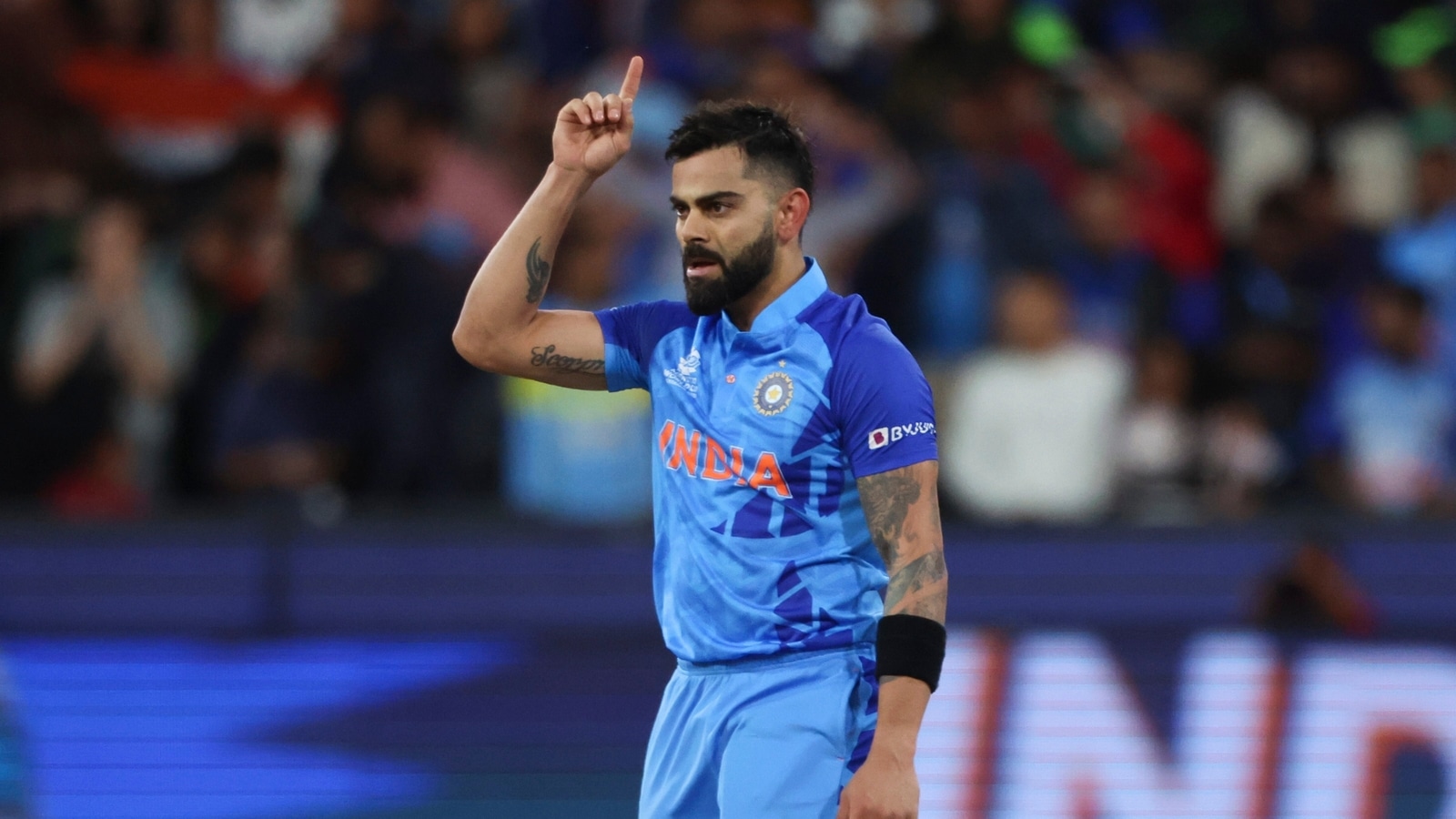 Aakash Chopra hailed Virat Kohli and highlighted how he gave incredible performances in difficult conditions in 2022. He said: "Nobody would have imagined that Virat Kohli would find a place on this list. He struggled for form for years altogether, and his performances were quite underwhelming in the IPL too. Everything was going wrong for him,"
He added: "However, by the end of 2022, he has turned things around in remarkable fashion. In T20Is this year, Kohli has scored 781 runs in 20 matches at an average of 55.78 with a strike rate of 138.23. He was outstanding during the T20 World Cup. The pitches were quite challenging against Pakistan and England during the World Cup, but he still managed to score,"
Furthermore, Chopra also explained why he didn't include Pakistan captain Babar Azam in the top five list despite him being the fifth-highest run-getter in T20Is in 2022. He explained:
"Going by the stats, Babar Azam should be the No.5 but I am not including him in my list. He has scored 735 runs in 26 matches and his average is only 32 and strike rate merely 123. Sorry! but I can't take him in my team. I am including Devon Conway's name instead at his place. Conway's numbers in T20Is in 2022 are unbelievable, had he played more matches in the format this year, he would have overtaken SKY(Suryakumar Yadav) to claim the top position,"