S Sreesanth, who was a part of India's two World Cup winning teams, has found himself at the receiving end of trolling because of his latest statement. Sreesanth has said that the Indian cricket team led by Virat Kohli would have won at least three World Cups if he was a part of the Kohli-led squad.
Sreesanth Made A Big Claim
For Well, under the captaincy of Virat Kohli, the Indian cricket team faltered at different ICC tournaments beginning with the 2017 Champions Trophy, 2019 ODI World Cup, and the 2021 World Test Championship.
The Indian side has tasted defeat in all these marque events. While they were defeated by arch-rivals Pakistan in 2017, the Indian side failed twice to defeat New Zealand — in the 2019 semi-final and in the 2021 final. Because of these defeats, Virat Kohli was at the receiving end of severe criticism.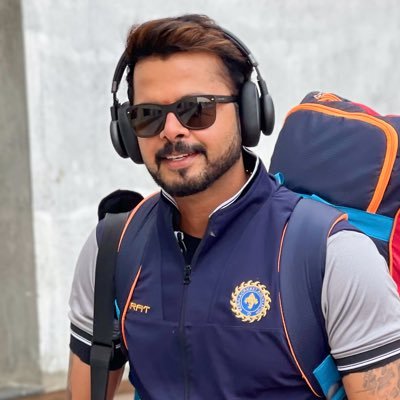 However, Sreesanth feels that if he had played under Virat Kohli's captaincy, India would have won at least three World Cups. Speaking in a ShareChat Audio Chatroom on Tuesday, Sreesanth said:
"If I would have been a part of the team under Virat's captaincy, India would have won the World Cup in 2015, 2019 & 2021,"
Sreesanth also recalled standing with Sachin Tendulkar and carrying the World Cup. He said: "We won that World Cup for Sachin Tendulkar."
He Is Getting Trolled Badly
Meanwhile, his statements didn't go down well with the fans, who are now trolling him left, right, and center on Twitter. From hilarious memes to jokes, people are leaving no stone unturned to troll the cricketer.
Check out some of the hilarious Tweets we found on Twitter:
This is Shoaib Akhtar level stuff from Sreesanth…

— movieman (@movieman777) July 19, 2022
2015 was impossible… 2019 we aren't eligible because we didn't even chase a total 240….2021 we didn't even enter semis… This guy doesnt even know that dhoni was the captain in 2015 WC.
I wonder how could we win if sreesanth would have played?? Is he a Joker?

— Durga Dinesh తెలుగు (@DurgaDinesh_) July 19, 2022
Sreesanth was the reason India won the 2007 & 2011 World Cup

: https://t.co/PCePA0fhn8 pic.twitter.com/oUubkQejTc

— ராஸ்கல் (@Rascal1_) July 19, 2022
Sreesanth be like: pic.twitter.com/hnccwav6Kt

— Ganesh (@gannnesh79) July 19, 2022
I don't know if we would have won or not, but Sreesanth certainly would have bowled better than certain someone in CT 2017 and WTC finals https://t.co/iZKPEW2wtN

— Prasaad. (@VKesque_) July 19, 2022
Everyone to Sreesanth right now:- https://t.co/3yJfpMDGcz pic.twitter.com/DU0s9fpiQj

— Cricket Hotspot (@AbdullahNeaz) July 19, 2022
India's very own Ahmed Shehzad. https://t.co/eFNgOqqU0h

— Gunn Runner (@Gooner_S) July 19, 2022
Abbe 15 mein to MSD captain tha https://t.co/8KlJG9tC2y

— mutthu soup lover (@spicydabeli) July 19, 2022
Three more match fixing cases would have been there @PresidentCCP1 https://t.co/e01DrcVidy

— Fan of Root (@rs_3702) July 19, 2022
By fixing the matches. Got it https://t.co/SIsD6VCPiy

— Mohan Bhargav (@MohanBhargava16) July 19, 2022