S Sreesanth, who was once one of the best bowlers in the Indian line up, is now a forgotten name. He was found guilty of spot fixing in the IPL along with his two other teammates from Rajasthan Royals. Following his conviction he was banned by the BCCI for life. All this happened in 2013.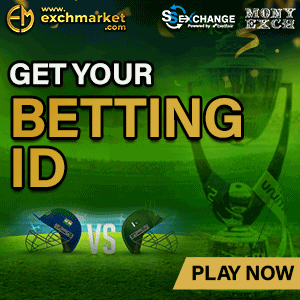 The aggressive bowler is once again making news as he lashes out on MS Dhoni and Rahul Dravid. Rajasthan Royals and Chennai Super Kings were the two teams that were cornered off for two years from the IPL after they were found to be involved in spot fixing. In an interview with The Republic TV the bowler vehemently revealed how MS Dhoni and Rahul Dravid did not stand by him in his testing times.
"I was sad that Rahul (Dravid) stood by Rajasthan Royals, and didn't support me despite knowing me well. I messaged MS Dhoni and sent him an emotional message. But he didn't respond," S Sreesanth said in an interview to Republic channel.
Sreesanth lashed out on MS Dhoni who then the national side's captain for not replying to an emotional message that Sreesanth had sent. Then he also expressed wrath against Rahul Dravid who was mentoring the Rajasthan Royals then. He complained that Rahul Dravid took the stand of the team but did not help the bowler or took his stand despite knowing him well. Sreesanth has represented India in 27 Tests and 53 ODIs.
Besides this he has also played 10 T20s for India and was a part of the team which won the 2007 T20 World Cup. It was him who took Misbah's catch in the final to take India to the World Cup win. Sreesanth cried about being made a scapegoat After lashing out on two very respected cricketers he further said that he was made a scapegoat in the entire issue.
He further revealed that as much as 6 more players from the Indian side were in the ambit of Delhi Police's investigation but only he took the brunt of it. He cried being made the scapegoat in the entire row. He then took on BCCI calling it a private firm and said that if he ever gets an opportunity to then he would play for another country but not for the BCCI.
"Six or more of the top 10 Indian players were accused by the Delhi Police. If the other six names of the accused come out, it will really affect the game. Let's face it, this is not the national team. The BCCI is a private firm. If I'm given an opportunity and I'm allowed to play, then I would play for another country," Sreesanth added.