Sri Lankan legend and one of the best batsmen in the history of the game, Kumar Sangakkara will retire from international cricket after the first two tests of the India-Sri Lanka Test series. Sangakkara's former teammate and a very good friend,Mahela Jayawardene has said that Sangakkara is the 'greatest batsman' who has come out from the nation since they entered international cricket.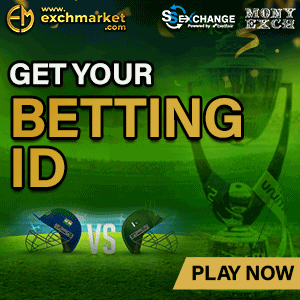 Talking to reddif.com, Jayawardene said Kumar Sanagkkara has the backing of numbers to prove that he is the best batsman to come out from Sri Lanka.
"Let me put it straight. Kumar Sangakkara is the best batsman that Sri Lanka has ever produced. Aravinda De Silva will always be a sentimental favourite for most of the Sri Lankans including me but numbers alone make Kumar a phenomenal achiever. More than 60 international centuries (38 in Tests and 25 ODIs). Look at those staggering numbers."
Jayawardene also said that Kumar Sangakkara is a great role model for every aspiring cricketer not only in Sri Lanka but across the world. Jayawardene further said that Sri Lankan cricket as a whole was 'blessed' to have Kumar Sangakkara.
"In any international sport, there are only a few who attained greatness in every aspect, whether for your performance on the field or your conduct off it. Kumar was one such player. The void left by him will take some time to fill. I believe Sri Lankan cricket as a whole was blessed to have him. I consider myself lucky to have played alongside a champion performer like Kumar."
Asked about the Test series between India and Sri Lanka, Jayawardene said that India will have an upper-hand in the series as Sri Lanka is going through a transition phase.
"It will be a competitive series but I guess India will have an upper-hand as they have a more or less steady team. The Sri Lanka team on the other hand is going through a transition phase as some of the youngsters are settling down. Hopefully, the team will give Kumar a fitting farewell by winning the series."