Pakistan's middle order batsman Umar Akmal has been banned by the Pakistan Cricket Board (PCB) for three matches – international or domestic whichever comes first – apart from slapping a fine of Pakistan Rs 1 million.
In addition to this, Umar Akmal will not a no objection certificate (NOC) from PCB to participate in foreign T20 leagues.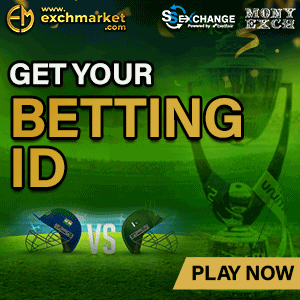 "PCB chairman upon his return from abroad has reviewed the report on Umar Akmal submitted by PCB's Disciplinary Committee. Umar Akmal had appeared before the committee to explain why disciplinary action should not be taken against him for allegedly violating clauses 2.2.5, 4.1 and 4.4 of his central contract," PCB said in a statement.
"The PCB Disciplinary Committee found Umar to be in breach of the aforesaid clauses of his central contract on multiple occasions."
Earlier, Umar Akmal had lashed out at coach Mickey Arthur in a letter to PCB. But, this didn't go down too well with the board and he was issued a show cause notice for his behaviour and outburst against the coach.
"I had gone to England for rehabilitation of my knee injury," Akmal had said.

"After I recovered, I went to the NCA to start working on my fitness and training. But the coaching staff doesn't want to work with me at all. When I asked why all those international coaches didn't want to work with me, they responded that they wanted to prioritise working with players who had central contracts. I said that I too am an international Pakistan cricketer, and if my fitness is lacking – and I admit that along the way my fitness has been found wanting – they should help me.
"I then went to talk to the chief selector (Inzamam-ul-Haq), but he referred me to Mickey Arthur. Arthur took me back to Inzi bhai's room and started scolding me and using bad language in front of Inzi bhai, which I found demeaning and insulting.
"It's not even my fault, and I find it painful that anyone should be allowed to swear at me. I accept my fitness isn't up to the mark, and I am trying to work on it, and I asked to be allowed a trainer to help me. But Mickey said I shouldn't even have come to the NCA, and should be playing club cricket instead," Umar Akmal had written