Australia's star cricketer and vice-captain of the Test team, Steve Smith, is hailed as one of the most talented batters around the world right now. The star cricketer has impressed one and all with his terrific performances over the years. His immense batting technique and sound knowledge of the game, make him a fan favorite. Recently he named Test skipper Virat Kohli and head coach Rahul Dravid in his list of perfect batsmen.
Well, recently, in a conversation with Cricket Australia, the veteran cricketer got candid as he answered a lot of interesting questions. He was asked to reveal the name of the players who he thinks are suitable for different cricketing terms.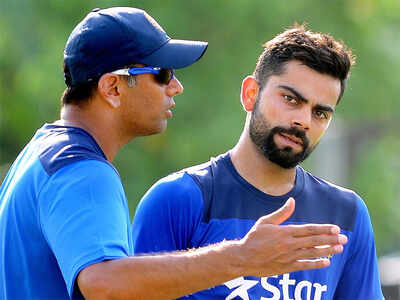 When asked about the players with the perfect attitude and presence at the crease, Steve Smith went with Virat Kohli, while Rahul Dravid was included in the Department of Defence.
Further, he also mentioned Michael Hussey for his Cover Drive, Ricky Ponting for his pull-shot, Adam Gilchrist for his Cut Shot, AB de Villiers for his Aggression, and Steve Smith for his Celebration.
Steve Smith is currently playing against England in the ongoing Ashes series 2021-2022. The right-handed batter hasn't been in fine form as he has been struggling to score runs.
However, Smith, who led Australia for the first time in the second Ashes Test after Pat Cummins was ruled out, enjoyed a great outing in the contest. He scored 93 in the second innings. Talking about the series, the Australian cricket team has so far dominated the proceedings in the ongoing Ashes series, securing three wins in the same number of matches that have been played.