Not long ago, Suresh Raina was one of the most reliable batsmen for India in limited-overs cricket. His ability to play his natural game even under pressure and put the pressure back on the opposition, helped India in winning many matches. Raina is also one of the best fielders in the world.
But, in the last one and a half years, Raina hasn't played much cricket for India. He was dropped because of bad form and since then he has been struggling to make a comeback. During this period, Raina also had to face health issues and it had a very bad impact on his fitness. He gained weight and this made his comeback even tougher. But, he made a comeback in IPL 2017 and scored consistently for his franchise The Gujarat Lions. Raina was among top 5 scorers of the tournament but he was still ignored by the sectors while picking the squad for ICC Champions Trophy 2017.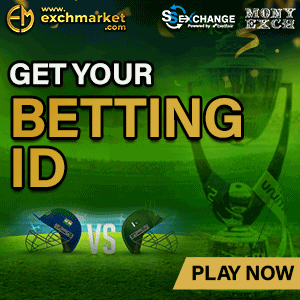 This made his fans question the selection but they were hopeful that he will be included in the squad for the tour of West Indies. But, much to their disappointment, he wasn't picked as selectors decided to included young guns like Rishabh Pant. Now, the road ahead looks very tough for Raina. He will have to keep working hard and stay focused if he wants to make a comeback.
For his fans, here are excerpts from an interview Suresh Raina gave to bcci.tv.
Favourite Song: 'Sukoon Mila' from the movie Mary Kom
Favourite Movie: Fault In Our Stars and Cast Away
Favourite Musician/Band: Maroon 5 and Band of Brothers.
Favourite Holiday destination: Greece and Italy
Favourite Cuisine: Kashmiri, South Indian and Italian.
Favourite Mother's recipe: Kadhi chawal
Favourite Fictional Character (cartoon or any character from a movie): Mowgli and Mr. Bean
Favourite Sportsperson outside cricket: Lionel Messi
Favourite cricketer: Rahul Dravid and MS Dhoni
Best cricket buddy: Shikhar Dhawan
The go-to person for any advice on cricket: My coach SP Krishnan
Mantra for life: Be yourself.
If I weren't a cricketer I would be: Basketball player
Favourite attire: Casuals … Would put on a jeans and T-shirt anytime.
Favourite cricket venue: Chennai
Favourite book: Any motivational book with inspiring stories.
A childhood cricket memory that is still fresh in my mind: When Sachin Tendulkar scored back to back hundreds in Sharjah in 1998. I vividly remember both his innings and the way he dominated the Aussies. It was truly inspirational.
Celebrity crush: Jessica Alba
Favorite Super hero: Superman
Dream car: Bentley
Source: bcci.tv