Suresh Raina Penned A Beautiful Tweet: India conceded their highest ever fourth innings total in a loss as England broke their all-time record of the highest successful run-chase in their Test history when they gunned down 378 in Edgbaston, levelling the series 2-2 and managed to retain the Pataudi Trophy.
It wasn't a rollercoaster innings as England cruised home with the help of two big partnerships: 107 runs off 131 balls between openers Alex Lees and Zak Crawley – which is England's fastest ever opening century stand – and 269* runs off 316 balls between Joe Root and Jonny Bairstow, either side of a three-wicket burst from India.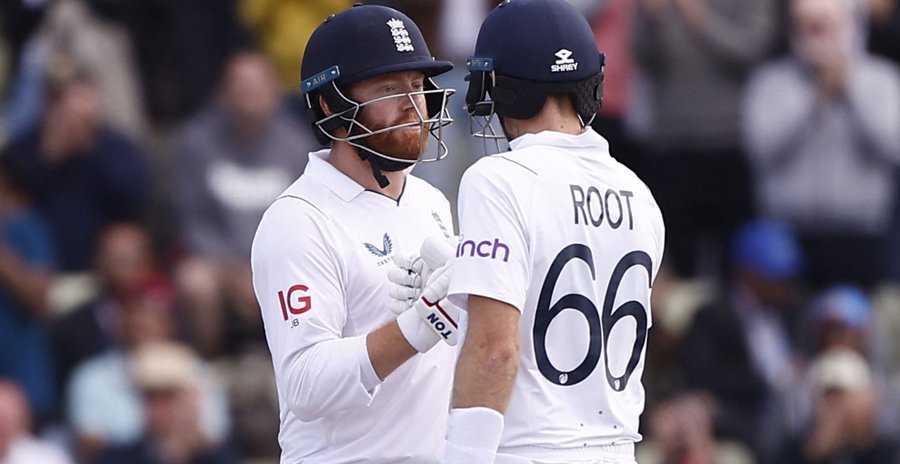 England retain the Pataudi Trophy
India had been ahead in the game by the end of Day 3, courtesy of centuries from Rishabh Pant, Ravindra Jadeja, bowling effort from their seamers in the first innings helping India take a lead of 132 runs followed by fifty from Cheteshwar Pujara in the second innings.
However, the hosts turned things around after that from the start of Day 4. First, they bowled India out for 245 and then their openers went gung-ho in pursuit of 378.
After England lost their top three, Root and Bairstow, their two most in-form batsman currently, took up the mantle – aided via a drop catch by Hanuma Vihari of Bairstow when the batter was early into his innings. Barely no chance was given after that from the Yorkshire duo.
India 2 – England 2: Trophy shared. pic.twitter.com/V26SZneSWs

— Johns. (@CricCrazyJohns) July 5, 2022
They met positivity and proactivity with their class and smarts, as India gave away easy singles and plenty of boundary balls.
Such was the ease and incredible nature of this chase that India didn't even get the chance for a second new ball as England motored along at a run rate of 4.93 for 76.4 overs to enter the record books.
Suresh Raina shared a special tweet for Root and Bairstow
Former India batsman Suresh Raina hailed the duo of Root (142* off 173) and Bairstow (114* off 145) for their surreal form, and also commended the Indians for their fight.
"Congratulations @englandcricket on win against Team India in the last test. A huge partnership between @root66 and @jbairstow21," Raina tweeted.
"Great efforts and team work put in by the Indian team, well played boys!" he added.
Here, check out Suresh Raina's tweet:
Congratulations @englandcricket on win against Team India in the last test. A huge partnership between @root66 and @jbairstow21. Great efforts and team work put in by the Indian team, well played boys! #ENGvIND

— Suresh Raina (@ImRaina) July 5, 2022