India's middle-order batter Suryakumar Yadav continued his red-hot form in ongoing India's middle-order batter Suryakumar Yadav has left the world in awe of his batting heroics. He is a tremendous form off-lately and has been grabbing headlines in the shortest format of the game, bringing out some exquisite strokes that very few had the opportunity to witness before.
He is currently ICC's no.1 ranked T20I batter. Though he is yet to complete two years in international cricket but he looks set to dominate Indian cricket for the next few years. He has already shattered many records in the shortest format of the game. And now after conquering the shortest format, SKY is all set to cement his place in the ODI side ahead of the 2023 World Cup.
All thanks to his exquisite strokes and batting heroics, he continues to earn more and more fans. There are many who are already tipping him as India's best batter in the shortest format and are comparing him to the 'Mr.360°" — AB de Villiers.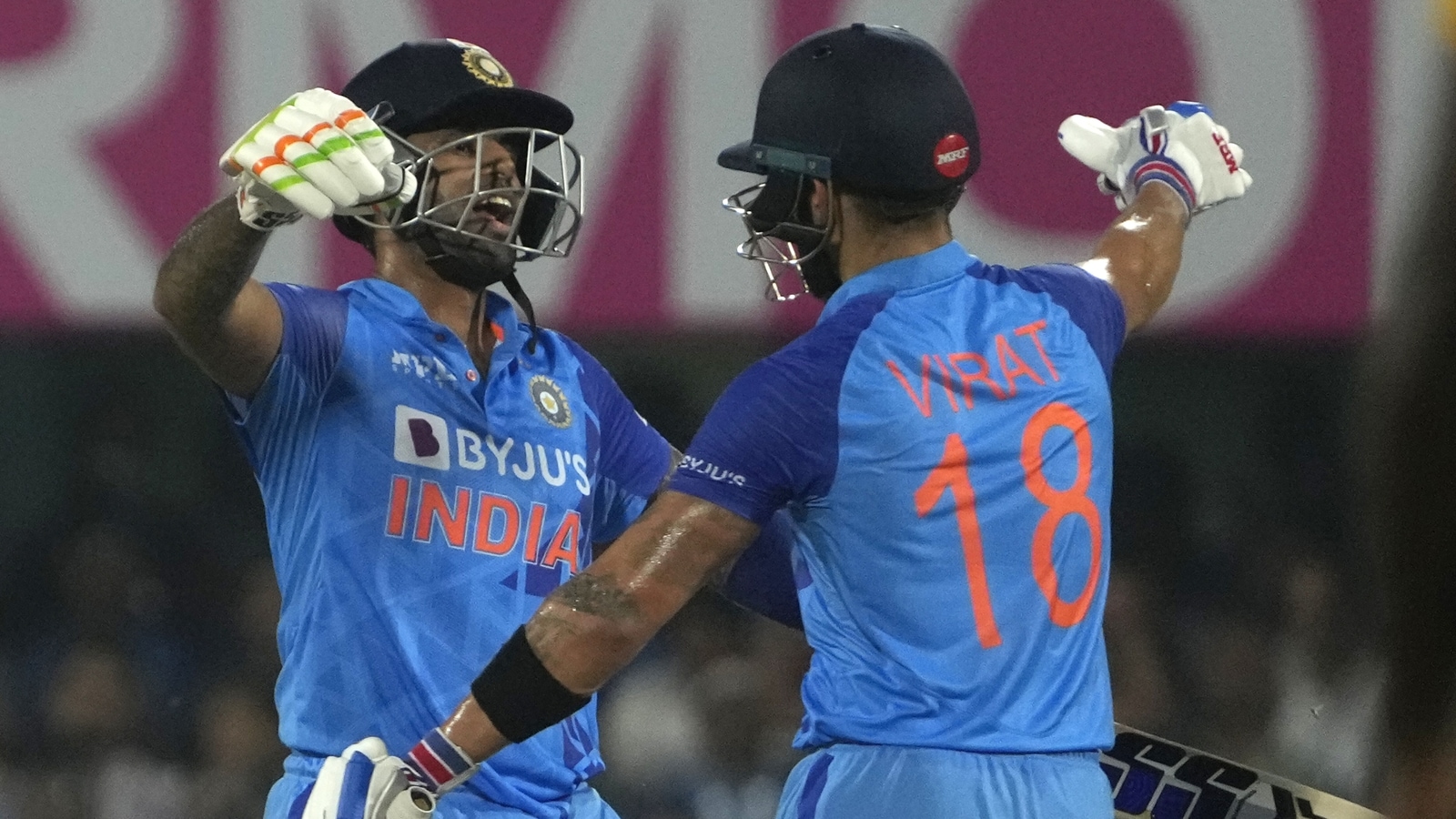 Fans believe that SKY has already reached the same league of big names like Virat Kohli and Rohit Sharma. It has to be noted that while SKY stole the show with his batting heroics in the T20 World Cup 2022, Virat Kohli dominated the T20 World Cup 2022 by scoring the highest 296 runs from just six innings with the help of four fifties. Both Kohli and SKY were the highlights of the Indian side in the marquee event.
Meanwhile, recently Suryakumar was asked about who will win the 100m race between himself, Kolhi, and Hardik Pandya. Responding to this, SKY said: "Virat Kohli".
He added: "I enjoy batting with Virat Kohli a lot, we have lots of fun. Whenever I bat with Virat Kohli, I have to run a lot between the wickets because he is Super fit,"
It's a no secret that at the age of 34, Virat Kohli remains one of the fittest cricketers in the cricket world.