India won the inaugural T20 World Cup, back in 2007. But after they have suffered only disappointments and heartbreaks. They failed to reach the semis in four of the next six editions; lost the final in 2014 and the semi-final in 2016.
The upcoming T20 World Cup, which is the 8th edition of the competition, will be held in Australia, in October-November. And for that, India are considered as one of the firm favourites given their recent form – they have won 6 of their last 7 T20Is series with the other series, vs South Africa, drawn.
In terms of overall match wins at the T20 World Cups, India are third on the list with 23 wins in 38 matches, behind only Sri Lanka (27) and Pakistan (24).
Indian batsmen have, obviously, been the key reason for most of these victories.
Here are India's top 5 run-scorers in T20 World Cup history:
Rohit Sharma – 847 runs
India batsman and now the captain Rohit Sharma is one of the only few players in the world – and the only Indian – to feature in all the seven T20 World Cups.
Rohit has played 33 matches in T20 World Cup, wherein he's amassed 847 runs at an average of 38 and strike rate of 131, and has struck 8 fifties, with a best of 79*. Rohit's biggest and most memorable impact with the bat came in the 2007 T20 WC matches vs South Africa (50* in a must-win game) and Pakistan (30* off 16) in the final.
He will be leading India this year and is expected to perform well with the bat and as a skipper.
Virat Kohli – 845 runs
Virat Kohli, who has played in 4 T20 World Cups, is the only men's cricketer to win two Player of the Tournament awards at the T20 World Cup – in 2014 [319 runs] and 2016 [273 runs] mostly carrying India's batting.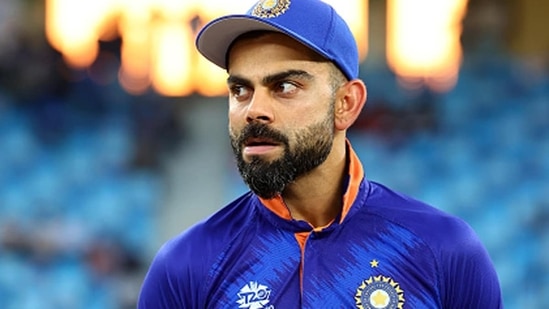 Kohli's numbers in the T20 World Cup are just staggering: 19 innings and 8 not outs of them, 845 runs at an average of 76 and strike rate of 129; 10 half-centuries with a best of 89.
Yuvraj Singh – 593 runs
One of India's heroes at the 2007 T20 World Cup, Yuvraj Singh has hit the most sixes for India in the competition- 33, Rohit is behind with 31.
The legendary left-hander scored 593 runs in 28 innings. And though his average and strike rate – 23 and 128 are mediocre – Yuvraj gave the Indians plenty of great memories: 6 sixes vs Stuart Broad; a stunning innings of 70 off 30 balls vs Australia in the 2007 semi-final.
MS Dhoni – 529 runs
Despite batting in the middle and lower middle order, former captain MS Dhoni is India's fourth-highest run-scorer in T20 World Cups: 529 runs in 29 innings (14 of which in he returned not out) at a strike rate of 123 and a best of 45.
Dhoni deliveried India the 2007 T20 World Cup and changed Indian cricket forever. He led the side in 6 T20 World Cups, the last one in 2016.
Gautam Gambhir – 524 runs
Gautam Gambhir was India's backbone with the bat in the 2007 T20 World Cup final vs Pakistan – scoring 75 runs off 54 balls in India's total of 157.
Overall, playing in four T20 World Cups, the last one in 2012, Gambhir scored 524 runs in 20 innings at an average of 26, notching up 4 fifties.