Seventeen years since he made his debut for India, Irfan Pathan has announced his retirement from all forms of cricket on Saturday. The Indian left-arm pacer played 29 Tests, 120 ODIs and 24 T20Is for India, where he picked up a total of 301 international wickets.
Irfan Pathan made his debut against Australia in December 2003, at the young age of 19-years only. And since then there was no looking back, as he went on to become a cult hero for the youngsters. Four years later, all thanks to his mesmerizing bowling spells, that he became a World T20 champion. Irfan is one of the finest all-rounders India has produced.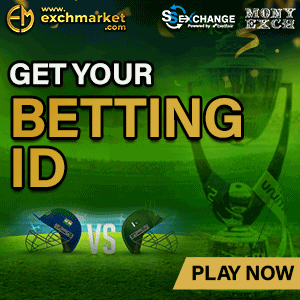 Irfan was equally good with the bat. Many times he was promoted to number 3 or as an opener to help his team in difficult situations. In 29 Tests, he averaged 31.57 with the bat, including a century and six fifties in 40 innings. Whereas, he averaged 23.39 and 24.57 in ODIs and T20s respectively.
His one of the best performances as a bowler came against Pakistan, where he took a first-over Test hat-trick in 2006 and his performance during the World T20 Final for which he was awarded man of the match trophy.
Besides his international career, Irfan played his last IPL game in 2017 and went unpicked in the three auctions that followed. However, over the last few years, Irfan Pathan has risen to become a sought-after commentator and Hindi cricket analyst.
On January 4th, Irfan Pathan announced his retirement from all the formats of the game.
As soon as the news of his retirement came out, social media was flooded with reactions and tributes from the fans. From cricketers to fans everyone is taking to twitter and is thanking Irfan Pathan for giving us many magical moments on the field.
Here, check out the reactions of Twitterati on this:
Was such a joy to see #IrfanPathan evolve from a aspiring 17yr old cricketer when I first saw him into a mature International Cricketer. You can be very proud of what u have achieved not only as a cricketer but also in mentoring young cricketers from J&K. A very happy 2nd innings pic.twitter.com/T63yF3G7z7

— VVS Laxman (@VVSLaxman281) January 4, 2020
?Best figures in Youth ODIs – 9/16 v Ban Lahore 2003

?Only bowler to take a hat trick in first over of a Test (v Pak Karachi 2006)

?Player of the Match in inaugural WT20 Final (2007)

?Only Asian player to win Man of the Match award in a Test at WACA (2008)#IrfanPathan https://t.co/SWA6e7hgK0

— Deepu Narayanan (@deeputalks) January 4, 2020
One of India's finest left arm swing bowlers of the modern era!

Thank you for everything, @IrfanPathan. Wishing you a great 2nd innings in the journey of life ??#IrfanPathan#ThisIsNewDelhi #DelhiCapitals pic.twitter.com/iE9qSFnIyq

— Delhi Capitals (@DelhiCapitals) January 4, 2020
Allrounder Irfan Pathan announces his retirement. He last played for India in 2012. He took 301 international wickets for India…#irfanpathan #Cricket pic.twitter.com/w2MSWoiPig

— Chintan Buch (@chintanjbuch) January 4, 2020
https://twitter.com/VKSobuj18/status/1213431268433518593?s=20
So badly wanted to see you in India colours again??
Thank you for all the memories!.Can never forget that test hat-trick in Pakistan. one of my first favourite.#irfanpathan pic.twitter.com/63rt8UrsdQ

— Dr.Anurag (@let_me_say1) January 4, 2020
https://twitter.com/Fukkard/status/1213428554496479232?s=20
Thank u Irfan Pathan for the memories especially the amazing spell of T20 World Cup 2007 where he won man of the match and also the sensational Hat Trick Against pak in Test Match of 2006. ?#IrfanPathan pic.twitter.com/Yc8O8LiKXe

— Awarapan ?? (@KingSlayer_Rule) January 4, 2020
This @IrfanPathan is History. Man of the Match in Finals of WT20 2007, Irfan Pathan. Thank you for all the amazing memories. Looking forward to see you around the sport. #IrfanPathan #ThankyouIrfan @StarSportsIndia pic.twitter.com/ktI22wIDjL

— Prabhu (@Cricprabhu) January 4, 2020
https://twitter.com/abtyagiab/status/1213430487567360000?s=20
https://twitter.com/_sifa_k/status/1213436490081980416?s=20
Dear @IrfanPathan, thank you for making my teenage life soo memorable, I can never forget the Hattrick moment against Pakistan… Stay happy always… Aur zindagi ki nayi innings ke liye dher saari shubhkamnayee…. #irfanpathan

— Rohit Jaiswal (@rohitjswl01) January 4, 2020
Wish the nation gets another Irfan!
Can't forget that Hat-trick against Pakistan. Wished badly to see you in blue jersey after 2012. God bless!#irfanpathan #BleedBlue #SaturdayThoughts pic.twitter.com/LCaxlfWz6T

— ANIRBAN DE (@its_me_anirban) January 4, 2020
https://twitter.com/Mahi_mahesh_8/status/1213437399717429248?s=20
You are truly a one in million person that can never be replaced! Enjoy your retirement.
#irfanpathan pic.twitter.com/O6EB8YRRLr

— Mohammed Arquam (@mohammed_arquam) January 4, 2020