India's batting legend, Sachin Tendulkar on Sunday celebrated his 49th birthday. He made his debut for India against Pakistan in 1989 and went on to become one of the greatest cricketers to have played the game of cricket.
Sachin Tendulkar, who is hailed as one of the most respected cricketers all around the world, holds numerous cricket records that are hard to beat, including the record of scoring 100 international tons across all the formats of the game.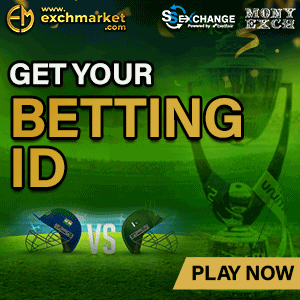 He is the only cricketer to have played 200 Test games and also holds a record of playing most 50-over games during his glorious career of two decades.
Meanwhile, as the legendary cricketer celebrated his 49th birthday on Sunday, fans from all around the world made sure to make his day even more special for him. Several cricketers from around the world also joined the bandwagon and came up with amazing birthday messages and tributes for the legendary cricketer.
However, there was one Twitter post that left fans absolutely angry. It was a Twitter post from Sachin Tendulkar by England's notorious Barmy Army, the official fan group of England cricket.
England's Barmy Army took to Twitter on the birthday of Sachin and shared an image of the former Indians cricketer from one of his Test series against England. Sharing the image, Sachin wrote:
"Happy Birthday Little Master".
Check out the Tweet:
Happy Birthday Little Master pic.twitter.com/3D8znHsIMT

— England's Barmy Army (@TheBarmyArmy) April 24, 2022
Well, the Tweet didn't go down well with the fans of legendary cricketers, who are now trolling the Barmy Army left, right, and center. Even former cricketer Amit Mishra also took to his Twitter and slammed the Barmy Army over their insulting Tweet.
Check out the reactions of fans:
Thanks kids https://t.co/iGGUl1ugD1 pic.twitter.com/axAh81V538

— Amit Mishra (@MishiAmit) April 24, 2022
165 vs ENG at Chennai
177 vs ENG at Nottingham
193 vs ENG at Leeds

Sachin Tendulkar ~ Only Indian with 3 150+ Scores against England
Inject it mofo pic.twitter.com/CyKeuX67nD

— َ𝗱𝗮𝗻ı_Î_𝗖𝗵𝗮𝗺𝗽§َ (@DanielSamsDolan) April 24, 2022
He has an average of 51 with 7 100s and 13 50s. Pipe Down mfs pic.twitter.com/zEpJPKBU8G

— Sherlòck (@Valar_Dohaeeris) April 24, 2022
Pipe Down pic.twitter.com/VHRml8ZAd7

— CMDrunk (@CMDrunk7) April 24, 2022
While you are going through the comments; don't forget to watch Sachin bashing McGrath. And for Barmy Army, who takes them seriously? Lmao https://t.co/iv5vC367Jo

— Priyanshu Bhattacharya (@im_Priyanshu_B7) April 24, 2022
Look who's dropping this lol ..pengland should bow down infront of him for taking cricket to a level where there game become "har ghar ki khaani "
Its him who advocated cricket in real sense to all over world specially in india

— Rhythm (@Rhy_crazyLife) April 24, 2022
He averages 51 vs England in test and 44 in ODIs have some shame mf

— 𝐒𝐡𝐫𝐞𝐲𝐚𝐬𝐌𝐒𝐃𝐢𝐚𝐧 (@itzShreyas07) April 24, 2022
— Daniel Alexander (@daniel86cricket) April 24, 2022
It's a bit odd to try and troll a player that retired 10 years ago isn't it?

— Adam Sutherland (@ADSutherland_) April 24, 2022
Take this from the Master Blaster pic.twitter.com/zlU1bQ3M3S

— ° (@anubhav__tweets) April 24, 2022
Meet Mighty England
3-1 loss at india
1-0 home series loss at home vs NZ
2-1 down at home test series vs India
4-0 loss at Australia
1-0 loss at Wesindies

Better than ireland ?

— Zimcricket (@Zimcricket99) April 24, 2022
@TheBarmyArmy had always behaved in the most obnoxious manner….need to find new word for them now. There's not an iota of shame in them. Disgraceful and distasteful…. #HappyBirthdaySachin @sachin_rt You are still the boss https://t.co/9CUNfPmF3K pic.twitter.com/L2ufHvvNU5

— AMITABH THAKUR (@AMITABHTHAKUR21) April 25, 2022
How come @TheBarmyArmy didn't wish their Man of the match of 2019 WC final yesterday?#barmyarmy https://t.co/0hJvUjtTuy pic.twitter.com/fZmPPT1k9t

— Rahul Reddy (@Sodaisgreat) April 25, 2022
Your country won world cup over a technicality.. even after inventing the game.. audacity of your country is commendable. https://t.co/zkfViWZGxR

— Raghvendra (@rnathtwits) April 25, 2022