WATCH: The Barmy Army Trolls Ben Duckett Yet Again: The first day of the fifth test of Ashes 2023 at the Oval was buzzing with excitement. On-field action aside, a humorous event caught the attention of cricket fans worldwide. England's Ben Duckett was once again on the receiving end of a friendly troll by none other than The Barmy Army, the vibrant group of England cricket supporters.
As the English national anthem played before the start of the game, Ben Duckett stood proudly with his teammates. Standing sandwiched between the two towering figures, Zak Crawley and Stuart Broad, the shorter Duckett provided a stark contrast. This peculiar lineup did not go unnoticed by The Barmy Army, who are known for their quick wit and high spirits.
In their signature style, The Barmy Army captured the moment and shared it on their Twitter account. The caption for the post was a lighthearted dig at Duckett's situation, stating, "Zak Crawley and Stuart Broad next to Ben Duckett again, poor man." The tweet instantly went viral, giving fans a good laugh before the intensity of the match kicked in.
WATCH: The Barmy Army Trolls Ben Duckett Yet Again
Zak Crawley and Stuart Broad next to Ben Duckett again, poor man.#Ashes pic.twitter.com/45lsOHh23z

— England's Barmy Army 🏴󠁧󠁢󠁥󠁮󠁧󠁿🎺 (@TheBarmyArmy) July 27, 2023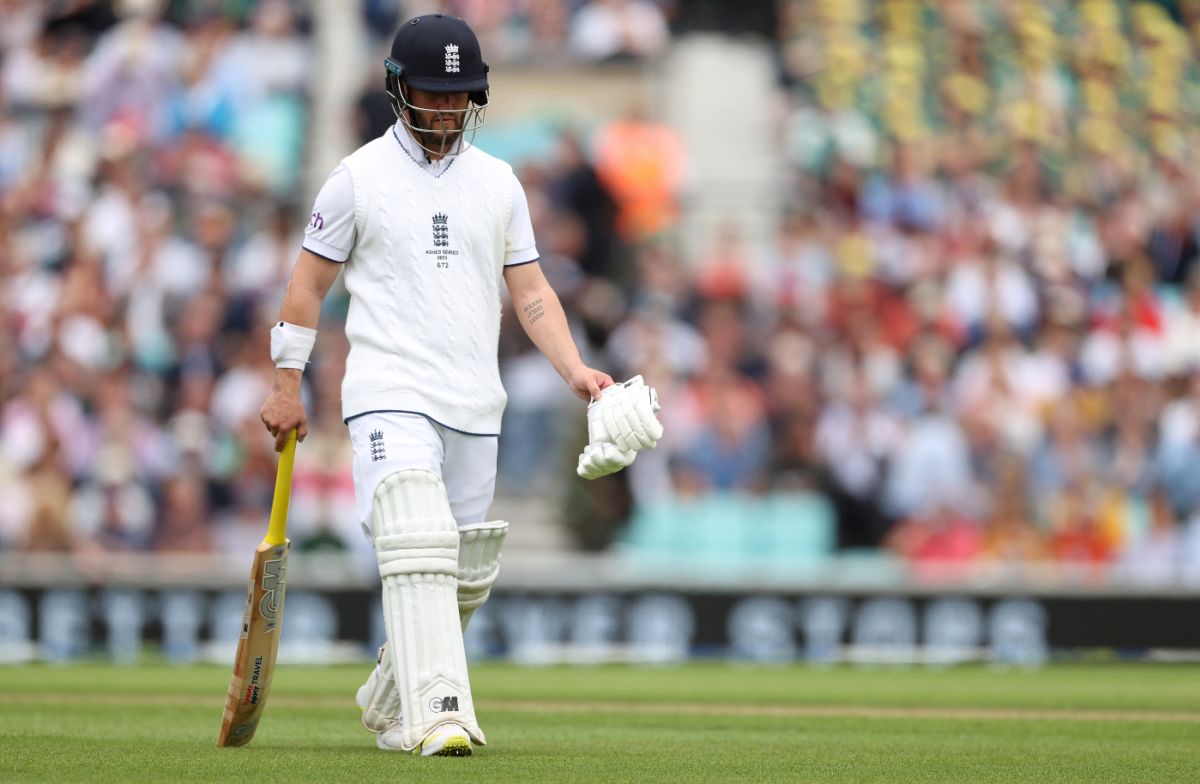 Duckett's height has often been a subject of humour, but he takes it all in his stride. This incident marks yet another moment when Duckett, despite his stature, managed to stand tall and unfazed amid the lighthearted ribbing. The camaraderie of the English team was on full display in this humorous pre-match interaction.
On a day when tensions run high, such instances help lighten the mood and remind us of the fun side of cricket. It's moments like these that make the Ashes more than just a game of cricket. The lively banter, the friendly trolling, and the high spirits form an integral part of the Ashes experience.
You may also read: VIDEO: Virat Kohli Took A One-Handed Stunner To Dismiss Romario Shepherd
The Barmy Army's harmless jest at Duckett once again showed us the lighter side of cricket. As the intense battle for the Ashes continues, such moments of laughter provide a pleasant counterpoint to the high stakes on the field. After all, cricket is as much about the camaraderie and banter as it is about the fierce competition. The Day 1 of the fifth Ashes Test of 2023 has undoubtedly lived up to its billing, both on and off the field.