The recently concluded World Test Championship presented us with a slew of talents that would have otherwise remain unearthed with the ever-dwindling interest in the most ancient format of cricket.
Now it is a fancy by many cricket fans around the globe what if there was a team of only left-handed cricketers? Honestly, the answer to this is that actually even if we would have compiled a team of left-handers of the WTC, it would still have made a formidable squad to challenge for the throne.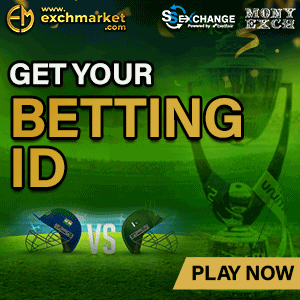 Before we delve into the best eleven of left-handers in the WTC's maiden edition, let me clarify that the selection was done on the basis of left-handed batting only. There may be dilemmas about the ambidexterity of a cricketer but that is exactly why we chose batting as the criterion to get a clear view of the southpaws in WTC.
Also, despite my wish to add Devon Conway to this list given his brilliant knock in the WTC final that saw New Zealand sail through the first innings, it would actually be harsh to the other competitors who have played for a longer period and made a stronger case for them to be in the team. Conway will nevertheless be in a special mention.
Openers:
Dimuth Karunaratne and David Warner
One of the most experienced campaigners for Sri Lanka at the moment, Dimuth Karunaratne played a significant role in Sri Lanka's limited exploits in the WTC. He was in the 7th position of the highest run-getters of the tournament and managed to garner 999 runs from 18 innings at a stunning average of 55.50. In an otherwise depleted Lankan side, Karunaratne led the charge with his exquisite stroke play and played a crucial role in defining Sri Lanka's woeful batting in the past decade.
The Australian southpaw could only be a part of 12 Test matches and yet he was significant in his pursuit of glory. Though people believe that Warner has calmed down from his tempestuous and aggressive self after returning from the Sandpaper Gate, yet his momentum never seemed lost. From the 22 innings that he batted in, he managed to amass 948 runs at a decent average of 47.40. However, if there was one striking factor about Warner's mellowing form, the fans pointed out that in the entire span of the World test championship he could only hammer one six which is extremely uncharacteristic of Warner.
Middle-order:
Henry Nicholls, Ben Stokes, Dean Elgar, Rishabh Pant, Ravindra Jadeja
Despite missing out on the final, Henry Nicholls buoyed the spirits of the champions with some delightful and glorious knocks. From 11 Test matches, he amassed 592 runs at a decent average of 39.46. Nicholls brought a sense of reliability in the batting that provided air to the Kiwi batting line-up in hours of desperation.
Ben Stokes and Joe Root played the most significant roles in England's challenge for the throne. Despite missing out on the finals, Stokes made England believe that even they could stay afloat until the dying moments of the tournament. From 32 innings in the campaign, he gathered 1334 runs at an astonishing average of 46. He was also a massive striker of the ball and led the race for the highest sixes in the tournament with 31 sixes.
Dean Elgar is an opening batsman and yet we chose to cram him in the middle-order given a better performance and a much-steadier opening line-up. Elgar was absolutely effusive and was one of South Africa's best hopes in dire times. He was a part of 13 Test matches and 24 innings that saw him scoring 935 runs at a fine average of 42.50. He also clubbed a humdinger 160 as the best in the tournament.
Rishabh Pant arrived late to the party as India initially went with Wriddhimaan Saha. Despite being a good keeper, Saha's batting was of questionable stature and in the process made way for Pant. Pant was aggressive right since his footfall in Test cricket and he eventually turned into one of India's best batting options in the recent times that have borne witness to a shaky middle-order. Pant played in 12 matches, starring in 20 innings that saw him amass 707 runs at a steady average of 39.27 and a fine strike rate of 66 plus.
For some oblivious reason, Jadeja's form dipped in recent times but he is still an indispensable option to the Indians given his all-round ability. From the 11 matches he played, he batted in 15 innings where he went on to gather 500 runs at a brilliant average of 50. His bowling figures weren't that impressive but he did manage to pull off comprehensive figures that saw him claiming 29 scalps at a decent economy rate of 2.94.
Bowlers:
Stuart Broad, Jack Leach, James Anderson, Josh Hazlewood
Stuart Broad was one of the three premium bowlers who were in close contention of claiming the highest number of wickets in the WTC. However, he was pipped by Ashwin and Cummins in a cut-and-run encounter. Still, he managed to claim 69 wickets from 32 innings bowling at a fine average of 20.08. He also showed exemplary resilience with the bat that helps England salvage something from shaky circumstances.
Jack Leach was one of the premium spinners of the tournament who led the slew of the southpaws. He bowled in 18 innings and claimed 40 wickets at a decent average of 29.55. He picked up one fiver throughout the course of the tournament which was also his best figure of 5 for 122.
James Anderson is one of the most menacing fast bowlers throughout the world and is a member of those elite clubs who derive unrivalled pleasure from the sound of the ball kissing the timbre. He produced extraordinary swing throughout the course of his entire career, let aside the World Test Championship. He played in 12 Test matches, featuring in 20 innings that also saw him claiming 39 scalps. He also impressed everyone with three fivers during the span of the tournament.
Josh Hazlewood has evolved himself into an emphatic part of the all-impressive fast bowling triptych of Australia that also features the likes of Mitchell Starc and Pat Cummins. Hazlewood's brutal pace and his moderate swing leave the batters confused. He makes good use of his towering height and has been one of Australia's primary bowling weapons. He bowled in 21 innings, playing in 11 Test matches that saw him claiming 48 scalps at an economy rate of 2.55.