The Indian players often have a better record in home conditions as compared to the numbers that they have while playing in overseas conditions. In the same way, foreign cricketers find it hard to tackle the spin-friendly situation in the subcontinent. However, in the last few years, there have been many cricketers who have come to India and performed consistently.
Still, a majority of the players struggle in Indian conditions, and here's a playing XI of foreign cricketers who failed to do well in India.
Openers – Aiden Markram and Desmond Haynes
Aiden Markram, the rising star of South Africa, had performed exceptionally well at the U-19 level. A lot was expected from him when he toured along with the South African team. Unfortunately, he failed to match the expectations as the Indian spin bowlers owned him in the Test series. Desmond Haynes is another great Test batsman who struggled in India. The West Indian great scored 377 runs in 10 Tests at a below-par average of 22.17.
Middle Order – Ricky Ponting (c), Aravinda de Silva, and Arjuna Ranatunga
Ricky Ponting, the former Australian skipper, played 14 Test matches in the country, scoring 662 runs. Harbhajan Singh troubled him a lot in India as the off-spinner ensured that Ponting averages just 26.48 in Indian conditions. Aravinda de Silva and Arjuna Ranatunga are two all-time greats present on this list. Silva managed only 403 runs in 10 games, while his teammate had an average of 20.21 in the 11 Tests that he played in India.
All-rounders – Andrew Flintoff and Ravi Bopara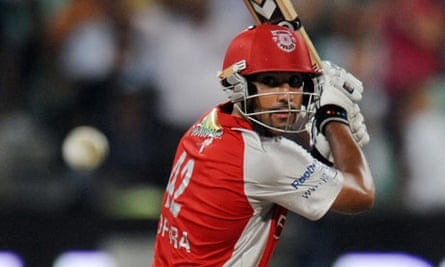 Andrew Flintoff will go down in the history books as one of the best all-rounders in English cricket. However, this all-rounder failed to do well against India away from home as in the 13 Test innings he played, Flintoff aggregated mere 374 runs. With the ball, he scalped 24 wickets with zero five-wicket hauls. His teammate Ravi Bopara too, struggled to perform well here. Bopara amassed 316 runs and took three wickets in the 13 ODIs that he played in India. Because of his lackluster performances, he never received an opportunity to play a Test against India in India.
Bowlers – Mashrafe Mortaza, Shane Warne, and Muttiah Muralitharan
Shane Warne is the most successful leg-spinner in Australian cricket history. However, his bowling average was 43.11 in the spin-friendly Indian conditions. Also, he could only take one five-wicket haul in nine Tests. Joining forces with him is the most successful bowler in the most extended format of the game. Muttiah Muralitharan, who scalped 800 wickets in his Test career, had a below-par average of 45.45 in India. He could only pick up 40 wickets in 11 matches. The last man to feature on this list is the former Bangladeshi captain Mashrafe Mortaza. The former KKR pacer never played a Test in India. Speaking of his record in ODIs, the right-arm medium-fast bowler had a disappointing bowling strike rate of 79.67 in the five one-dayers he played here. Also, he could scalp only three wickets in five matches.