India versus New Zealand: The Indian cricket fans were left in utter incredulity and heartbreak as the Black Caps managed to stage an extraordinary turnaround in a span of just 1 and a half days that won then the all-important World Test Championship finale.
After rain playing spoilsport for the major half of the game, it was believed that the game will peter out to a stalemate and both the contenders will be announced as joint-winners of the fray. Much to the woes of India, their batting collapsed like a house of cards in one of the most important junctures in the glittering antiquity of Test cricket.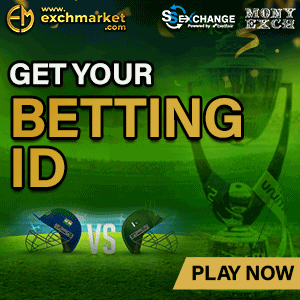 Starting the day at the loss of two wickets all India needed to do was play out a couple of sessions without losing many wickets. Unfortunately, the Indian batting order exhibited some extraterrestrial obduracy to not perform well and resorted to their million-dollar mediocrity. The Indian batting line-up collapsed like dominoes in front of the formidable Kiwi bowling.
Defending a paltry lead of 138 was never going to be easy for India and that too on a surface that already started losing its sheen and aiding the batters. Despite Ashwin's early breakthrough, the other bowlers failed to capitalize on the opportunity and Williamson and Taylor saw New Zealand safely home.
We will look at four reasons that did cost India very dearly and being honest, this has been an underlying problem for the last couple of years only to be occasionally concealed with daubs of extraordinary victories at home.
Extremely negative approach while batting
India went into the second innings with an enormous negative approach. They never wanted to win the game and seemed as if the Kiwi bowlers were some kind of ghostly apparitions. Right since the very outset of the innings, both Sharma and Gill entered into a shell of defence and had no intentions of coming out. It felt as if they were scared to impose anything serious upon the Black Caps bowlers. The ball wasn't moving much and yet the batters were scared to drive. The negativity flew throughout the veins of the entire batting line-up except Rishabh Pant and India had to pay a dear price.
Another middle-order collapse
This has now become a rife spectacle in Indian cricket for the last two years. It continues to plague the Indian batting line-up and the prospects of Indian cricket as a whole. In the series against England, India was made to bite the dust early. In the very opening game, England chronicled a rippling victory, thanks to a resonating batting display and an equally woeful display from the Indian batters. The second Test saw India coming out on top, thanks to a brilliant display from Ashwin and Rohit Sharma. The in-general line-up of Indian batting still seemed to be lackluster. It was always scenes of individual madness and brilliance that came to the deliverance of India. However, individual brilliance is instinctive and doesn't really count as a triumphant display of collective brilliance from the entire team. Every single time India has actually gone away from their den, things have seemed horribly bleak for them. Even in Australia, despite a remarkable series win, it was a matter of individual madness that saved India from the blushes of collapse.
Jasprit Bumrah
In the last four Test matches that Bumrah has been a part of, all he has managed to claim is 7 wickets which is less than 1 wicket per inning. Much to his woes, he has failed to open his account in the last couple of Tests. His contribution with the bat has been zero, zip, nada. The concern now that is lurking ahead of the Indians is a faltering in his primary forte. On a surface that aided the bowlers, Bumrah returned empty-handed. The reason Bumrah is a part of the national squad is because of his wicket-taking ability. If he is unable to wring those scalps, India loses a crucial option. They chose Bumrah over an in-form Siraj and a bowling all-rounder, Shardul Thakur who did a decent job in Australia both with the bat and the ball. It is high time that Bumrah now takes some time to reassess his bowling because it's been a while since the world has been scared of him.
India missed out on the trump card of Bhuvneshwar Kumar
Bhuvi has been in exceptional touch off late and he is also handy with the bat that sees him adding crucial 20-25 runs in the end. India's tail-batting has been abysmal and they could barely stand up against any teams in the world. Coming from the legacy of Agarkar, Pathan, Zaheer Khan, Harbhajan Singh, Javagal Srinath and Anil Kumble, all of them who had a fair hold with the willow, the current Indian tail has devolved into a cesspool of lollygaggers. Had India opted for Bhuvneshwar Kumar, they would have got an additional batsman in the tail and the surface of Southampton offered so much swing that Bhuvi would have easily made merry. However, the Indian selectors for some reason or the other chose to omit him and India had to be assuaged with the second spot.