Irfan Pathan left everyone surprised when he announced his retirement from all forms of cricket on Saturday. Irfan is one of the finest all-rounders India has produced. All thanks to his mesmerizing bowling spells that not just he became a World T20 champion but also went on to become a cult hero for the youngsters.
Irfan Pathan contributed a lot to Indian cricket. In a video published by Star Sports, Indian cricketers including Harbhajan Singh, Gautam Gambhir, Yuvraj Singh, VVS Laxman, Anil Kumble, and RP Singh thanked Irfan Pathan for his contribution in the Indian cricket.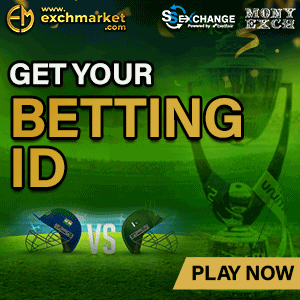 Soon the social media was flooded with the messages and tributes from the fans. Many prominent people and cricketers also joined the league and paid tribute to one of the best all-rounders of India.
The former Indian cricketer, Yuvraj Singh also took to his Twitter and showered praises on the glorious career of Irfan Pathan. In his tweet, he remembered the moments both the cricketers shared on the field together, especially during T20WC. He wrote:
"We shared sum gr8 epic moments on d field. We fought n argued like immature boys but v won like men, those gr8 moments brought us together specially winning d T20WC, outstanding spells N gritty innings U will b missed @IrfanPathan cu on d other side bro best wishes 4ur 2nd innings"
Here, check out the Tweet of Yuvraj Singh:
We shared sum gr8 epic moments on d field. We fought n argued like immature boys but v won like men, those gr8 moments brought us together specially winning d T20WC,outstanding spells N gritty innings U will b missed @IrfanPathan cu on d other side bro best wishes 4ur 2nd innings pic.twitter.com/GKYpfbntnp

— Yuvraj Singh (@YUVSTRONG12) January 4, 2020
Irfan Pathan was quick to take the note of the tweet and come up with a reply. In his reply, he hailed Yuvraj Singh as the idol senior he hopes everyone gets. He heaped in praises for Yuvraj Singh. He wrote:
"You are the kind of senior I hope everyone gets. Who lets you fight and argue with them n thn eventually become friends.I respect and love our relation brother. Thank you for everything ?"
Here, check out the reply of Irfan Pathan:
You are the kind of senior I hope everyone gets. Who lets you fight and argue with them n thn eventually become friends.I respect and love our relation brother. Thank you for everything ?

— Irfan Pathan (@IrfanPathan) January 5, 2020