Senior journalist Samip Rajguru has irked the Indian cricket fans with his distasteful remarks for two of the biggest cricketing superstars – Rohit Sharma and Virat Kohli. Rajguru, who recently called the Indian captain Rohit Sharma 'bhagoda' has now attacked the former Indian captain Virat Kohli.
Samip Rajguru Insulted Virat Kohli And Rohit Sharma
Well, recently a clipping of the journalist's disgraceful comments about Rohit Sharma went viral on social media and created a stir among the fans. Angry fans started trolling him left, right, and center for calling Rohit a 'bhagoda'. He had said:
"Where is your Rohit Sharma? Vacationing. If he a cricketer then he should play cricket but he's vacationing."
He added: "He's a Bhagoda (fugitive), not willing to play cricket. Rohit didn't want to face [Kagiso] Rabada; if he's brave then should come and play."
"Rest for what? Which injury?" Rajguru fumed. "20 days of rest? Rohit Sharma opted out of the India series [vs South Africa]."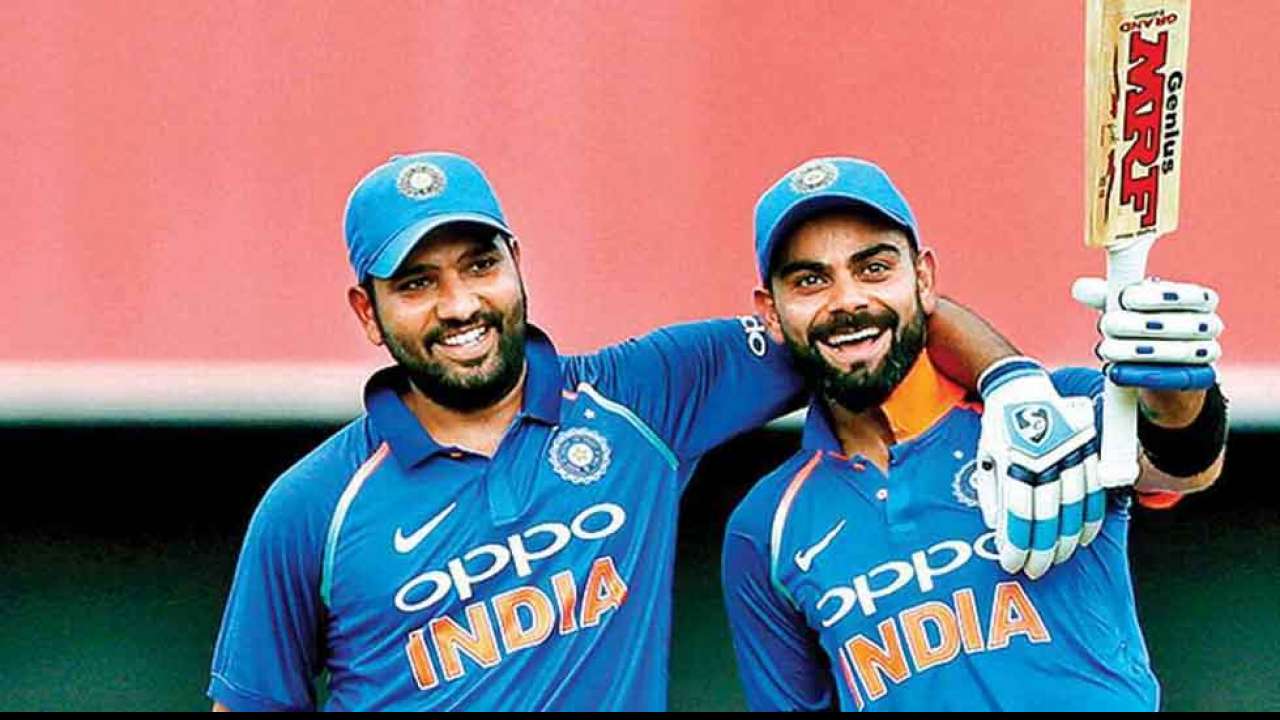 Meanwhile, another video of Samip has gone viral on the internet where he could be seen attacking Virat Kohli for his ongoing lean patch. In the viral video, the journalist can be seen slamming Virat's poor form by saying that the reason Virat is going through a horrible run for the last couple of years is that he started taking cricket for granted. He said:
"Virat Kohli ke khoon ke aansu nikal rahe hai. Runs nahi nikal rahe hai uske kyuki cricket se bada ho gaya tha vo (Virat Kohli is in complete shambles at the moment. He can't score runs, why because he had become bigger than the game),"
Virat ke liye bhi yhi bola tha apne @samiprajguru https://t.co/UTsOvFzCXk pic.twitter.com/qzD0O29f8v

— JITENDRA MEENA (@JITENDRAVk18) June 22, 2022
He also stated that the batting maestro was under the impression that he is so talented that he could score runs with his eyes closed.
Fans are trolling him
Well, Samip Rajguru's disrespectful attitude towards Virat Kohli and Rohit hasn't gone down well with the fans, who are now trolling him left, right, and center.
Check out the reactions of fans:
.@BCCI please remove Virat and Rohit from the squad and let @samiprajguru play and captain the team. Inko sab pta hai, inhi ko sab aata hai. https://t.co/8naGKZs3X2

— Unnati Madan (@unnati_madan) June 23, 2022
This do-kaudi-ka journalist samip rajguru working for a national tv channel is openly insulting, harassing and body shaming the captain of our Indian cricket team by referring him with disgusting words. Is that how journalism in our country works .@IndiaTVHindi#RohitSharma pic.twitter.com/YBhF0vg2mv

— ठाkur (@EngineerHu_Bc) June 22, 2022
If what Boria Mazumdar did was wrong, Samip Rajguru is also very wrong . On National TV , he is using disgusting comments for Indian Captain. This is HATRED , not Criticism.

Steps must be taken against him@vikrantgupta73 @BCCI @SGanguly99 @BoriaMajumdar @KShriniwasRao

— Kaygee18 (@Kaygee1803) June 22, 2022
Samip Rajguru should apologize Rohit for what he spoke about him,its totally wrong if he is calling a cricketer Bhagoda and body shaming him on national TV.

— LolitzCreta (@lolitz_creta) June 22, 2022
Samip Rajguru has not played even 1 ranji match and speaking #bhagoda on national TV for Indian captain who has many records in his name. Didn't expect this from India TV. A public apology should be made ASAP from both channel nd journalist. @indiatvnews @RajatSharmaLive

— Atishay Jain (@jainatishay2109) June 22, 2022
He's insulting & body shaming indian national captain, this is really pathetic & low level journalism @BCCI must take action against this,Shame on such journalists & such journalism @samiprajguru #RohitSharma#PrideOfIndia https://t.co/hxOYX40VBH

— Neeti Mishra (@NeetiMishra18) June 22, 2022
@BCCI please take strong action against @samiprajguru he use very bad word for Rohit Sharma he say him bhaguda and fear to Rabada @vikrantgupta73 @cricketaakash @ImRo45 #RohitSharma pic.twitter.com/jzQY2JbnNM

— 𝓴𝓪𝓶𝓵𝓮𝓼𝓱 𝓴𝓾𝓶𝓪𝓻 (@BeingKG45) June 22, 2022
Virat and Rohit has played tirelessly during 2013-2019 years. Now that they have family and Indian team at edge of transition they earned this rest. Chutiya @samiprajguru ka opinion matter nahi karta.

— Vinayak (@NextBiIIionairs) June 22, 2022
I'm very scared. Trolls and barking dogs like Samip Rajguru and Sushant Mehta will haunt and kill Captain Rohit Sharma if he will fail to win the World Cup for India. pic.twitter.com/Ug2PLqNhUk

— HITMAN (@CaptainRo45) June 23, 2022
These guys should be ban from @journosaurav
Hate speech against Indian team captain, can't be tolerate.
I urged @BCCI @JayShah @SGanguly99 @IPL to take necessary action.@samiprajguru shame on you bkl. https://t.co/SnWtNjMGBK

— Abhijit (@abhijitIITG09_) June 22, 2022
insulting, harassing and body shaming the captain of our Indian cricket team by referring him with disgusting words. #RohitSharma
BOYCOTT INDIA TV@indiatv @samiprajguru pic.twitter.com/ICxl2XuAuW

— 𝐑𝐨𝐡𝐢𝐭𝐢𝐚𝐧 (@rohitianworldz_) June 22, 2022