Shoaib Malik and Sania Mirza are, arguably, the most adorable couple of Pakistan cricket. Malik, who is now the senior most member of the team, is a big name in Pakistan cricket and his wife Sania Mirza is, arguably, the greatest woman tennis player to represent India.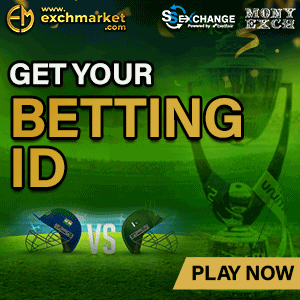 Malik and Mirza always remain news because their marriage kind of broke the orthodox shackles. When Sania decided to get married to Shoaib Malik, there was a massive outrage in India because Malik, at that point of time, was the Pakistan cricket team and Indians felt that marrying a Pakistani would be a "betrayal". But, Sania overcame all odds and now she is happily married to the love of her life.
In the recently concluded T20I series between Pakistan and Sri Lanka, Shoaib Malik was in great form and he batted brilliantly throughout the 3-match series. For his consistent performance, Malik was honoured with man of the series award and a dashing bike was gifted to him.
Malik has been playing cricket for a very long period of time now and he turned the clock back by taking a drive around the stadium on his man of the series award. When pictures of Shoaib Malik driving his bike started getting viral on social networking websites, his wife Sania Mirza tweeted: "Chalen Phir Is Pe?"
Chalen phir is pe?? ???#MOM #Manoftheseries @realshoaibmalik pic.twitter.com/iEnkxuKJ7O

— Sania Mirza (@MirzaSania) October 29, 2017
To which, Shoaib Malik replied, "Yes Yes! Jaldi se ready ho jao jaan I'm on the way <3″
Yes yes! Jaldi se ready ho jao jaan im on the way https://t.co/QnLkPmbNGP

— Shoaib Malik ?? (@realshoaibmalik) October 29, 2017
But soon another picture came and everything was spoiled.
Ok never mind.. I guess the seat is taken already ??‍? @realshoaibmalik @76Shadabkhan ? pic.twitter.com/TuAquumw5j

— Sania Mirza (@MirzaSania) October 29, 2017
And, Shadab did the right thing. Never mess with your senior's wife.
Ooops. Sorry bhabi ? https://t.co/6Oy7UAIbTm

— Shadab Khan (@76Shadabkhan) October 29, 2017