International Cricket Council has a rating system for batsmen, bowlers, and all-rounders but there isn't a special rating system for the wicket-keepers. In fact, keepers aren't rated on their keeping, but they are rated on their batting and included in the same list as batsmen. India hasn't seen many great keepers who are also great batsmen until the mighty MS Dhoni came in the side.
Before that, there were keepers who were good at keeping but didn't do anything significant with the bat in hand. Over the last 10 years, teams have changed the thinking, and they want keepers who can change a game with the bat as well. Most of the teams are trying to do that so that they can get that extra batting strength which can come in handy. So, who are the Indian wicket-keepers who have been rated highly for their batting? Let's have a look at the three Indian wicket-keepers with the highest Test rating.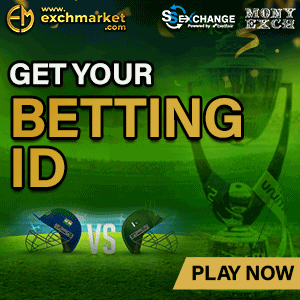 3. Farokh Engineer – 619
Farokh Engineer is an Indian wicket-keeper who played cricket in the 1960s and 1970s. He is one of the first Indian wicket-keepers who was good at batting. F Engineer who was a quick wicket-keeper was also an aggressive batsman. He had a strike-rate of over 100 in the 60s and 70s which was unimaginable.
Engineer played 46 Tests and scored 2611 runs at an average of 31.08 with two centuries to his name. He had 16 half-centuries in his Test career. Engineer played some crucial knocks in India's important Test victories. Farokh Engineer had the highest Test rating for an Indian wicket-keeper in his time as he reached 619 points. Many Indian keepers after him couldn't reach that rating, and it was a great achievement.
2. MS Dhoni – 662 points
MS Dhoni who started his international career in the ODI format slowly became India's Test wicket-keeper in a short time. MS Dhoni who retired from Test cricket in 2014 has played 90 Tests for India as he scored 4876 runs at an average of 38.09. He has six centuries out of which one was a double century against Australia.
MS Dhoni's score of 224 against Australia is the highest score by an Indian wicket-keeper in Test cricket. MS Dhoni reached 662 points which were the highest for any Indian wicket-keeper at that time. Dhoni also holds the record for the most number of Test centuries by an Indian wicket-keeper. Dhoni was not only a great keeper, but he also set a lot of records with his batting in Test cricket.
1. Rishabh Pant – 691 points
Rishabh Pant is a classic case of his batting skills being preferred over his keeping skills. India has a better keeper in their squad, but they have preferred to go with Pant because he is a better batsman, and he showed that in the recently concluded Border Gavaskar Trophy. Pant scored 97 in the fourth innings of the SCG Test and then backed it up with a match-winning 89* at the Gabba in Brisbane when India was chasing 328 in the fourth innings.
Pant is the only Indian wicket-keeper to score a century in Australia or England. Even though his keeping is not great, his batting is right up there as he reached 691 rating points which are the most for any Indian wicket-keeper. He is currently ranked 13th in the ICC Test rankings which is a great achievement for the youngster. He has the potential to break records with the bat in the near future.