The presence of controversy is almost expected. Recent media attention has focused on the controversy surrounding the Ashes stumping incident. Now the former Australian Test captain Tim Paine, and English batsmen Jonny Bairstow and Moeen Ali are involved in the debate regarding Carey's stuming. Paine's passionate rebuttal to Bairstow and Ali's claims has stoked the fires of controversy even more.
This dispute all started because of a book that will be released soon called "Bazball: The Inside Story of a Test Cricket Revolution." England wicketkeeper Jonny Bairstow was cited as stating, "It wouldn't come to my mind," in reference to Carey's run-out. It seemed from Bairstow's comments that he did not approve of Alex Carey's stumping antics during the Ashes.
Tim Paine Hits Back At Jonny Bairstow And Moeen Ali For Criticising Carey's Stumping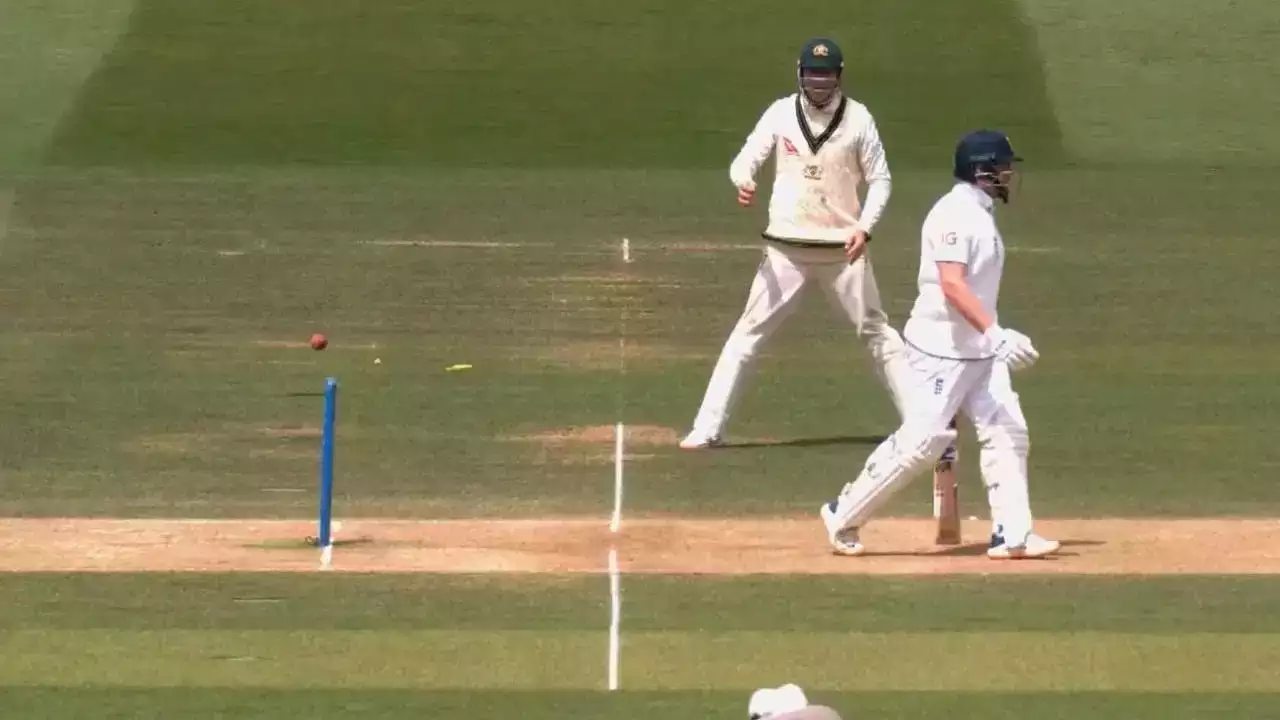 Tim Paine quickly responded, bringing up a 2014 County match in which Bairstow, then England wicket-keeper, performed a similar stumping on Samit Patel. Paine noted that the event had been widely reported on social media and that Bairstow had acted lawfully. He said: ""We have seen it happen numerous times. And not only have we seen it happen, Jonny, we've seen you do it. It's been going through social media at the moment, the time Samit Patel was batting, the ball went down the legside, Jonny Bairstow was keeping up to the stumps, he wasn't trying to gain an advantage, he'd started in his crease, he wasn't leaving, he simply lifted his foot up to balance himself again and mark the centre, like Jonny did, and Jonny whipped off the bails."
It was a fair conclusion, Paine emphasised, and the rules were followed. Paine stressed on the fact that there is some unusual fuss against Carey's stumping as it was well within the rules. Moreover, he took a dig at Bairstow stating that he himself has done it in the past and now when it is happening to him, he needs to endure that and stop cribbing about it.
Paine added; "He emphasized that the rules were followed, and the decision was fair. Paine added, "Get over it and move on, we've spoken about it so much. You can't have your cake and eat it. You've done it yourself in the past, when it happens to you, you've got to cop it on the chin."
Moeen Ali "thought it was out" but still criticised Australian skipper Pat Cummins for not recalling Jonny Bairstow. Paine hit back at him and said that if Moeen feels that it is a legal decision then why does he want Pat Cummins to withdraw it? Paine said: "If you think it was out, Moeen, it was out. So why would he withdraw his appeal?"