Australia wicketkeeper Tim Paine found himself in a middle of an ugly controversy after his four-year-old conversation with a then female colleague went viral. He also relinquished his Test captaincy after getting involved in a 's*xting scandal'. The controversial incident has left the cricketing world in shock as Cricket Australia is also under a lot of scanners for not taking any action on the matter earlier.
As per the reports, Tim had sent a former Cricket Tasmania a series of lewd messages and some explicit pictures of himself on the eve of the 2017-2018 Ashes series.
Tim Paine's wife Bonnie Paine has finally come out and has opened up about the controversial incident. To everyone's surprise, Bonnie defended his husband and said it's an injustice that the matter is being dragged down again after years.
Bonnie revealed that they went through all of it privately in 2018 and not it has become frustrating for them that it has been brought up again and aired in public. She said:
"I have had my time of getting angry, and venting, and to get upset, and we fought and we talked, and then we both decided to move on with life, and do it together,"
She added:
"I feel a bit frustrated that it's all been brought up and aired in the public when we'd put it to bed years ago. I have moved forward since then. I feel like there is a lot of injustice for it being dragged out again,"
Further, Bonnie also admitted that she was left shocked when she got to know about her husband's activities. She revealed how she felt betrayed and pissed off. She said:
"I felt betrayed, and I felt hurt, upset, and I felt pissed off, I also had feelings of gratitude because he was being so honest with me,"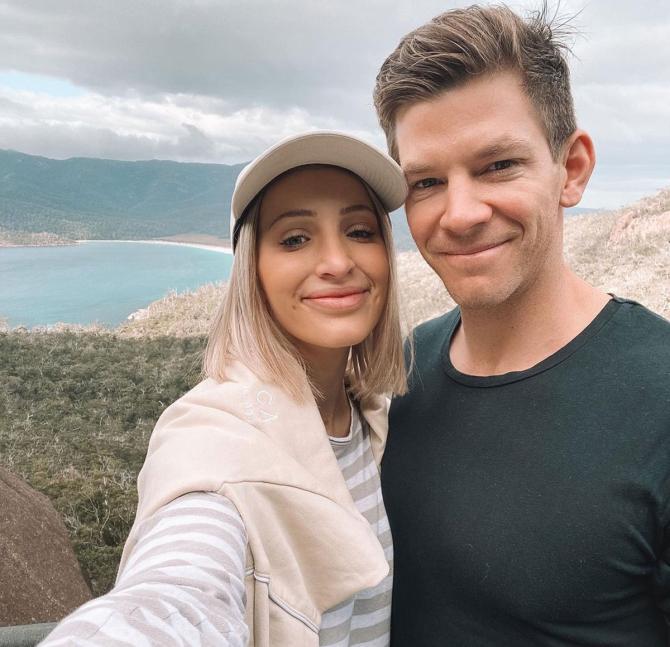 Earlier, the wicketkeeper had also revealed that his wife has now forgiven him and he had expressed gratitude for the same. Tim had also said that they have now moved on from the incident and he wanted to focus on the team for the last few years. He said:
"I spoke to my wife and family at the time and am enormously grateful for their forgiveness and support. We thought this incident was behind us and that I could focus entirely on the team, as I have done for the last three or four years,"