To play international cricket for his nation is the most cherished dream of every young cricketer. The cricket experts feel that Test cricket is the most significant format of the game irrespective of the fact that ODIs and T20Is have gained more popularity over the last few years. A player does not win the respect of the fans until and unless he performs well in the Tests.
The statements mentioned above showcase the importance of Test cricket. Whenever a player makes his Test debut, he tries to cement his place in the team by performing well on debut. The batsmen try to make their first appearance a memorable one by scoring a hundred, and here are the top five players with the highest scores on Test debut.
Brendon Kuruppu – 201* vs. New Zealand, 1987
Sri Lanka was not a big name in international cricket back in the 1980s. They took part in the multi-national tournaments only to make up the numbers. However, in 1987, a batsman named Brendon Kuruppu changed that trend by playing a knock of 201 runs on Test debut. He played that inning against New Zealand and took the islanders to 397 in the first innings. The match ended in a draw. Kuruppu's career ended in 1991 as he could only play three more Tests for Sri Lanka.
Matthew Sinclair – 214 vs. West Indies, 1999
New Zealand's top-order batsman, Matthew Sinclair, belongs to the select group of players who scored a double century on their Test debut. Coming out to bat at number three against West Indies in 1999, Sinclair played a magnificent knock of 214 runs before RD King dismissed him. His marathon knock of 447 balls helped the Kiwis win the match by an innings and 105 runs. Sinclair was an essential member of the team until 2010.
Lawrence Rowe – 214 vs. New Zealand, 1972
Back in 1972, Lawrence Rowe made his Test debut for West Indies and announced his arrival in international cricket with an inning of 214 runs versus the Kiwis. Rowe batted at the number three position and stayed in the middle for 427 minutes, slamming 19 fours and one six to score 214 runs. He scored a century in the second innings also as the match ended in a draw. Rowe ended his career with seven hundreds and seven fifties in 30 Tests.
Jacques Rudolph – 222* vs. Bangladesh, 2003
While one can argue that Bangladesh did not have a strong bowling attack in the year 2003, it still requires a lot of dedication to score an unbeaten double century on Test debut. Jacques Rudolph debuted for South Africa at Chittagong and stitched an incredible partnership of 429 runs for the third wicket with Boeta Dippenaar. They led the Proteas to a score of 470/2 before Graeme Smith called them back. The visitors won the game by an innings and 60 runs.
Tip Foster – 287 vs. Australia, 1903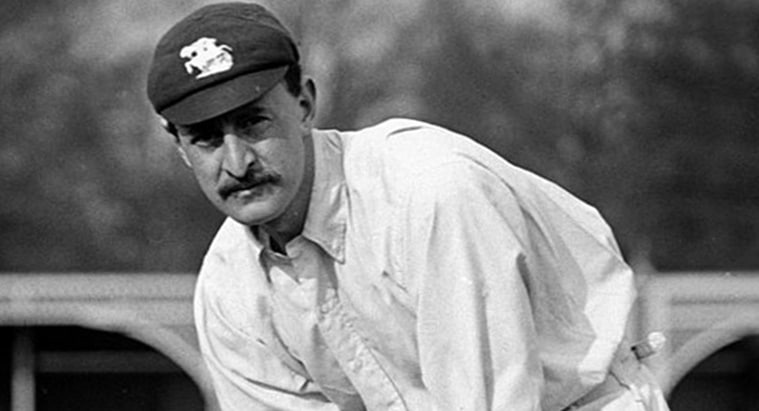 The 117-year old record of Tip Foster may last forever because no player from the modern era could even come close his highest score of 287 on Test debut. Tip Foster achieved this feat against Australia in the 1903 Ashes. He came out to bat at number 5 and scored 287 runs while staying on the pitch for 419 minutes. He struck 37 fours in his epic knock to help England win the match.