Despite all the woes and bothers of Chennai Super Kings that is unable to see MS in such poor shape as his blade has failed to speak in the past couple of years, the man has taken himself to such iconic heights, that even an inkling of heroics pulled by the big man gets highlighted in golden words.
Yesterday when Dhoni walked out to bat, situations were pretty sloppy for Chennai Super Kings and Captain Cool couldn't help much either. Despite swinging his bat frenetically, he couldn't connect in most of the occassions and the ones that he dod manage to connect ended up in the arms of the fielders.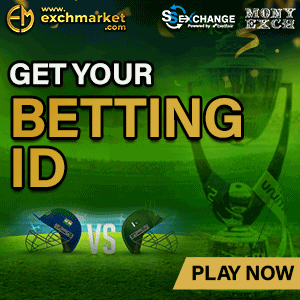 As Chennai kept on wobbling and Dhoni kept on tottering like a house of cards, it was in the over of Rahul Tewatia that a herculean miracle unfolded.
Dhoni is usually deemed as one of the fastest runners between wickets. It is a rare spectacle to see him dive. Ideally, he doesn't need to dive given his foxy speed or the fielders do not bother throwing at his end as in most of the occassions it will be deemed as a foiled enterprise.
However, in a rare mis-communication between Jadeja and Dhoni, the impossible unfolded. While batting against Rahul Tewatia, Dhoni drove to the covers and wanted to steal a cheeky single. Haplessly, Jadeja believed he wasn't fast enough to reach the other end and he sent Dhoni back.
An excellent throw hurled within inches of the timbre was executed that compelled Dhoni to put a rare full-stretched dive to save his own wicket.
No matter, how black swan of a moment this is, it didn't really fail to grab the attention of the world as it rekindled the infamous incident of the 2019 World Cup where Dhoni's Flash-esque running couldn't save him from the jaws of death.
Twitter caught fire even when Dhoni dived in 2019, only to see India losing in the end after a valiant fightback while it was no exception today as this time, Dhoni got saved by whiskers.
Full length dive by MS Dhoni, just reached down on time. pic.twitter.com/X04IhtECDs

— Mufaddal Vohra (@mufaddal_vohra) April 19, 2021
Friend:- bhai dhoni ne dive mari
Me:-#CSKvsRR pic.twitter.com/ayJwFl7ptL

— meme wala bapu (@memewalabapu) April 19, 2021
https://twitter.com/lodulalit001/status/1384168422871683075?s=19
Same dive was needed in CWC19 by #Dhoni ????
#IPL2021 #IPL #CSKvsRR #csk #WhistlePodu #dhonidive pic.twitter.com/t6xDxKzS3g

— Abhilash Kumar (@AbhilashK95) April 19, 2021
I am 100% sure everyone's mind went back to one match after watching this dive. pic.twitter.com/Zyk44cWej2

— Johns. (@CricCrazyJohns) April 19, 2021
This dive reminds me of CWC19.
Nevermind 😭#IPL2021 #MSDhoni #CSKvsRR pic.twitter.com/rjLLdYU3zO

— Mustafa🧢 (@accio_luck) April 19, 2021
Lesson from world cup ? Finally we saw Dhoni's Dive #MSDhoni

— Animesh (@Animesh_AS45) April 19, 2021
If this dive happened in WC Semifinals. Then we would be Champions?? Vera Level Dive Thala???#CSKvsRR #MSDhoni #IPL2021 pic.twitter.com/292S7MJ6cw

— ஜீரோ நானே (@Anti_CAA_23) April 19, 2021
This dive could have got us World cup 2019#CSKvsRR #Dhoni pic.twitter.com/d5xnyj7nnB

— Amit Mishra (@BollywoodBanda) April 19, 2021
Dhoni also became the first captain in IPL to lead an outfit in 200 games. However, he had a forgetful outing as he could only manage 18 runs from 17 balls in the face of an impending calamity. Thanks to Sam Curran and Dwayne Bravo who put in staunch shifts to see Chennai home.