Former Indian cricketer Sanjay Manjrekar is one of the boldest and popular commentators. After he took retirement from cricket, he started his commentary career and it won't be wrong to say that he has contributed more words than runs. In the commentary box, Mr. Manjrekar is known for his bold and honest views, which has often landed him in trouble sometimes.
Sanjay Manjrekar has often stirred contrversies and made headlines during the past one year. It was during the 2019 World Cup when Sanjay Manjrekar spart a controversy after he called Ravindra Jadeja a 'bits and pieces' player.


The matter created a frenzy on social media among the fans who slammed the commentator for his rude remark. Not just this Ravindra Jadeja also called out Manjrekar on social media.
If that wasn't enough, Mr. Manjrekar had come once again under scanner after he questioned Harsha Bhogle's credentials on air. Harsha Bhogle, who is regarded as the voice of cricket in India, played it cool and ignored his comments on-air. However, things didn't go down well with his fans, who slammed him brutally.
All these controversies eventually resulted in Sanjay Manjrekar's exclusion from the commentary panel. However, seems like there isn't any stopping for Manjrekar as he was at it again during the opening clash between CSK vs MI.


Mr. Manjrekar took to his social media and once again hogged the limelight for calling Chennai Super Kings' Piyush Chawla and Ambati Rayudu 'pretty low profile cricketers'. Yes, while praising both the CSK players, Sanjay Manjrekar called them 'pretty low profile cricketers'. He wrote:
"So happy for two pretty low profile cricketers Piyush Chawla and Ambati Rayudu. Chawla was sensational with the ball. Bowled the 5th & 16th over too. Rayudu..well…one of the best IPL innings from him based on quality of shots played! Well done CSK! #IPL2020"
Here, check out the Tweet of Sanjay Manjrekar:
So happy for two pretty low profile cricketers Piyush Chawla and Ambati Rayudu. Chawla was sensational with the ball. Bowled the 5th & 16th over too. Rayudu..well…one of the best IPL innings from him based on quality of shots played! Well done CSK!??? #IPL2020

— Sanjay Manjrekar (@sanjaymanjrekar) September 19, 2020

Well, the tweet didn't go down well with the fans of both the cricketers, who are now trolling Sanjay Manjrekar left, right and centre for his tweet. People are once again disappointed with Sanjay Manjrekar for his nonsensical point.
Here, check out the reactions of Twitterati on this: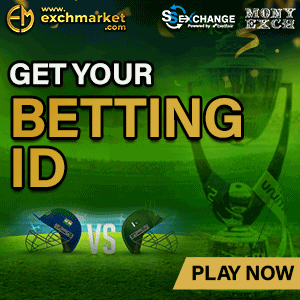 How can you really go on to say something like 'low profile' to a cricketer just like that? There are better terms to refer to the same thing in English. You should think twice before framing your sentence, mate!

— Sayan Dey (@sayan_dey) September 20, 2020
Sir your assessment of the individuals game today is worth it but then adding a term "low profile" was it necessary?if we say in a cricket match a "low profile" commentator Mr. Sanjay Manjrekar did some great commentary would you like it? How will you feel sir? @RayuduAmbati

— Muthukumar (@Muthucrazy100) September 19, 2020
Dear sanjay, you should have used " underrated" rather "low profile". Going forward please use right words!!?

— Kalyan Krishna (@Rockingrebel_KK) September 19, 2020

https://twitter.com/vinnesha/status/1307534632615698433?s=20
https://twitter.com/MridulaRai21/status/1307388361783476224?s=20