If there's an art of taking a thrilling match to a super-over and losing it, then New Zealand's cricket team is the 'Picasso' of it. It was another match, another super-over and another defeat for the New Zealanders on Friday, as Team India showed their brilliance once again and took the match with a blow and are now leading the series by 4-0.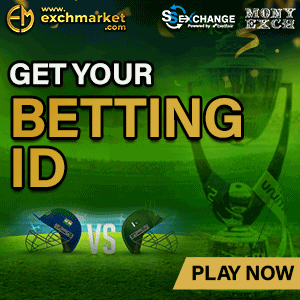 New Zealand cricket team just needed 7 runs in the final over with seven wickets in hand and still, they failed to get over the line. The New Zealand batsmen failed miserably, while Shardul Thakur outsmarted them with his mesmerizing spell.
After successfully chasing the target of 165 runs, New Zealand amassed 13 runs off Jasprit Bumrah's super-over. Later, Tim Southee once again took it upon him to defend the total but the cricketer failed to defend the total as India's KL Rahul smashed him all around the ground. After KL Rahul's dismiss, Virat Kohli took India to the victory sides.
https://www.instagram.com/p/B7-0p22gB7Q/
Earlier in the match, New Zealand skipper Kane Williamson won the toss and opted to bowl first. After a brilliant performance from Indian batsmen including Manish Pandey, KL Rahul, Shardul Thakur, who helped team India post the score of 165 runs in 20 overs.
Kane Williamson's led New Zealand cricket team managed to chase the target brilliantly, eventually leading them to a super-over once again.
As Kane Williamson's side failed to stop team India from taking the team to the winning side, Twitter was flooded with the reactions from the Indian fans trolling the Kiwi cricketers for choking once again in front of the Indian cricketers.
Here, check out the reactions of Twitterati on this:
Tim Southee's record in #Superover
W L L L L L#IndvNZ #IndvsNZ #NZvInd

— Mohandas Menon (@mohanstatsman) January 31, 2020
Super Over NZ Cricket#NZvIND pic.twitter.com/qj71R95RqQ

— Manya (@CSKian716) January 31, 2020
????? https://t.co/SVJoRB6WMq

— Jofra Archer (@JofraArcher) January 31, 2020
New Zealander: Tell me a short horror story.

Me: Super Over.#NZvIND

— Navneet Mundhra (@navneet_mundhra) January 31, 2020
my dad:
*before the superover* dil se awaaz nahi aa rahi ki aaj hum jeetenge.
*after the superover* maine toh kaha hi tha hum jeetenge.

— ika (@khogayehumyahan) January 31, 2020
And that's called the giv3 and tak4 policy! #PoattuThakur #WhistlePodu #NZvIND ?? pic.twitter.com/KmHoVJmnZD

— Chennai Super Kings – Mask P?du Whistle P?du! (@ChennaiIPL) January 31, 2020
High time to introduce a new coaching role- Super Over Coach- in New Zealand dressing room. #NZvIND

— Saif Hasnat (@saifhasnat) January 31, 2020
To kids who recently started watching cricket,

A Super Over is a rare occurrence. It doesn't happen often. Certainly not in two back-to-back games.

Regards.#NZvIND

— Sameer Allana (@HitmanCricket) January 31, 2020
I'm beginning to think the boundary count was the less cruel way for NZ to end up losing the World Cup final. #NZvInd

— Raunak Kapoor (@RaunakRK) January 31, 2020
These guys don't like Finger nails. Incredible

— Virender Sehwag (@virendersehwag) January 31, 2020
Bahot yaarana lagta hai…. Super over to new Zealnd;) #NZvsIND

— Irfan Pathan (@IrfanPathan) January 31, 2020
Lovely chaps the Kiwis but they are not very good at Super overs … !!! #NZvIND

— Michael Vaughan (@MichaelVaughan) January 31, 2020
The series scoreline should have been 2-2. Instead, it is now 4-0 for India.
Incidentally, no side has won a T20I bilateral series 5-0.#INDvsNZ #IndvNZ #NZvsIND

— Mohandas Menon (@mohanstatsman) January 31, 2020
Wow I'm in shock with what I've just witnessed for a number of reasons…..

— Craig McMillan (@cmacca10) January 31, 2020
4-0. Drama. Heartbreak again for New Zealand. India just too composed at the end. How good was that push for 2 from Virat! Could do that because Rahul had set it up.

— Harsha Bhogle (@bhogleharsha) January 31, 2020
New Zealand's record in Super Overs in international cricket

Matches 8
Won 1
Lost 7
Win% 12.50 #NZvInd

— Mazher Arshad (@MazherArshad) January 31, 2020
Is Thakur ke haath bhi hai or bahot lambe bhi. Well done buddy @imShard #nzvsind

— Irfan Pathan (@IrfanPathan) January 31, 2020
Surely cricket will get to stage of just having a 1 over tournament … It's bloody exciting … #SuperOver #NZvIND #?

— Michael Vaughan (@MichaelVaughan) January 31, 2020
southee announces immediate retirement from all forms of super over cricket #NZvIND

— Gaurav Kalra (@gauravkalra75) January 31, 2020
Samson over Iyer and Pandey?? #NZvInd

— Aakash Chopra (@cricketaakash) January 31, 2020
Tim Southee in Super Overs in T20Is

v AUS, 2010 – Bowl 1st – 6 runs – Won
v SL, 2012 – Bowl 1st – 13 runs – Lost
v WI, 2012 – Bowl 2nd – 19 runs – Lost
v ENG, 2019 – Bowl 1st – 17 runs – Lost
v IND, 2020 – Bowl 2nd – 20 runs – Lost
v IND, 2020 – Bowl 2nd – 14 runs – Lost#NZvIND

— Israr Ahmed Hashmi (@IamIsrarHashmi) January 31, 2020
India's last eight T20Is:

Tied (Won in Super Over)
Tied (Won in Super Over)
Won
Won
Won
Won
NR
Won #INDvsNZ

— Umang Pabari (@UPStatsman) January 31, 2020
Jab SuperOver mein result aana hai, why have the 20 overs ?

One again what fight from India, not giving up when it was New Zealand's game quite easily. So much to learn from and love about this Team India #NZvsInd pic.twitter.com/DTTPRVVcFr

— Mohammad Kaif (@MohammadKaif) January 31, 2020
Quite Incredible to have a #SuperOver in back to back matches. The Indian seamers were simply outstanding in the last 3 overs to defend 18 . Love this quality of fighting till the end from India. Great win #NZvsInd pic.twitter.com/Eq9lV83xcf

— VVS Laxman (@VVSLaxman281) January 31, 2020