After suffering from a devastating defeat in the first Test match at Willington by the hands of New Zealanders with 10 wickets, the Indian Cricket team is all set to lock their horns with the New Zealand cricket team in the second Test match that will kickstart from Saturday. Team India will be watching the pitch closely in order to bounce back in the game.
However, every time the Indian cricket team is asked to perform in the green top in overseas conditions, the men in blue have been found wanting. We witnessed the same thing in the first Test match at Willington.
Over the last 12 months, the Indian cricket team has played a lot of cricket and has tasted success in almost all of them, however, this time in the second test match, it will be tougher not just for the Indian cricket team but also for the New Zealanders as this time the pitch in Christchurch, as shared by the BCCI's social media handles, is a challenge in itself.
Well, ahead of the second Test match, the Board of Control for Cricket (BCCI) via their official Twitter handle on Thursday, took a hilarious dig at the Hagley Oval pitch where the second and final Test of the ongoing two-match Test series between India and New Zealand will begin.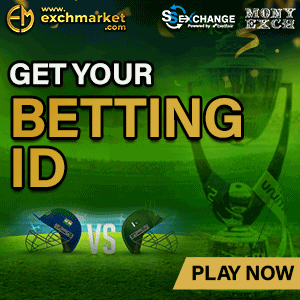 Sharing a picture of the stadium, BCCI wrote:
"
Spot the pitch ??#NZvIND"
Here, check out the tweet:
Spot the pitch ??#NZvIND pic.twitter.com/gCbyBKsgk9

— BCCI (@BCCI) February 27, 2020

The image was soon flooded with the reactions from the cricket fans on this, who came up with hilarious reactions on the pitch. While many went on to troll BCCI for the same, there were many who trolled Team India because of their recent performances and already started asking them to return back to India.
Here, check out the reactions of Twitterati on this:
As usual, Kohli will loose the toss and the great Indian batting order will collapse once again leading to another embarrassing defeat.

— CA Anurag Gupta (@agupta30481) February 27, 2020
There is no difference between us and them. we create turner paddy field and they show how to grow paddy on them. tit for tat

— Bharat First (@ItsPraveenpai) February 27, 2020
India can take early return flight

— My Name Is Aक्षಯ?? (@True_sanghi) February 27, 2020
Prithvi shaw got a fever after looking at pitch

— burnol seller (@kapilgeel) February 27, 2020
Never…Ever…Give up… Revenge time pic.twitter.com/OIq6QJ2M8S

— Nithi (@nithi2durai) February 27, 2020
R.I.P. Indian Batting Order in advance

— బొమ్మకంటి నాగలింగం (Bommakanti Nagalingam) (@DubaiViaMumbai) February 27, 2020
If matches in India finishes in three days with turning track then questions are asked on pitch and pitch is rated as Poor but if India loose in 3 days in overseas green pitch, they call them not competitive enough. #JustSaying

— Swapnil ? ? (@OyeSwapnil) February 27, 2020
NZ made over 300 runs in the 1st innings…The wicket got considerably better as the match wore on and India were bundled out again under 200 in the 2nd innings… #justsaying

— criKvoice (@crikvoice) February 27, 2020
Complaining about a country producing a pitch that suits them when that is all India do every home test pic.twitter.com/OvmxLy3UWa

— Paul Ager (@P_T_Ager) February 27, 2020
We all know how pitch is gonna be.. U prepare dust bowls to beat them.. They prepare grassy to beat us..so what crooks?

— Sakthi (@Sakthi79499123) February 27, 2020

https://twitter.com/cheekuloveu/status/1232903970877689857?s=20
https://twitter.com/DhoniRohith7/status/1232859852864737281?s=20
Indian team: pic.twitter.com/CUO6FMqfQC

— SDC ? (@16x2iz8) February 27, 2020
As usual our flat track bullies won't last on this & with out of form Kohli, we are losing this as well

— Viraj (@vjv02) February 27, 2020

https://twitter.com/iamTanujSi/status/1232878042273456133?s=20
https://twitter.com/183_mahi/status/1232859370553249792?s=20