England's fast bowler
Chris Woakes
was instrumental in a crucial 2023 World Cup match, when he dismissed the skilled Shubman Gill for only 9 runs from 13 balls, dealing a serious setback to the Indian cricket squad. For the English team, who had lost three straight games coming into this pivotal game, this wicket meant a great deal. England came into this game wanting to get off to a fast start against India. Chris Woakes was up to the challenge, making sure his side had the advantage early on.
After winning the toss, England deliberately decided to bowl first to start the match. The opening pair for India, Rohit Sharma and Shubman Gill got off to a solid start and looked well together. Still, England needed a breakthrough, and Chris Woakes delivered it in the game's fourth over.
With a bowling stroke of genius, Woakes caused the ball to travel much before it struck Shubman Gill's stumps. Gill was caught off guard as he attempted to drive the ball down the ground, as it pitched up on a fullish length around the off-stump and nipped back sharply. Regretfully, Gill played the line and there was a gap between bat and pad and the ball snicked through, which gave Chris Woakes great joy and the England team renewed confidence.
England's choice to bowl first was well-rewarded as they took early wickets and created a positive impression.  This win is very important for the England cricket team, who had lost three games in a row coming into this match, which was a difficult run of form. Woakes' remarkable feat of dexterity and agility marked a sea change for the squad, bringing newfound hope and vigour.
Indian batters found it tough to relax down and score freely as Chris Woakes demonstrated his skill with seam bowling by finding movement off the ground on a regular basis. England's success on this particular day was largely due to his ability to create swing and seam movement.
[Video] Chris Woakes Unplayable Delivery That Exposed Shubman Gill's Technique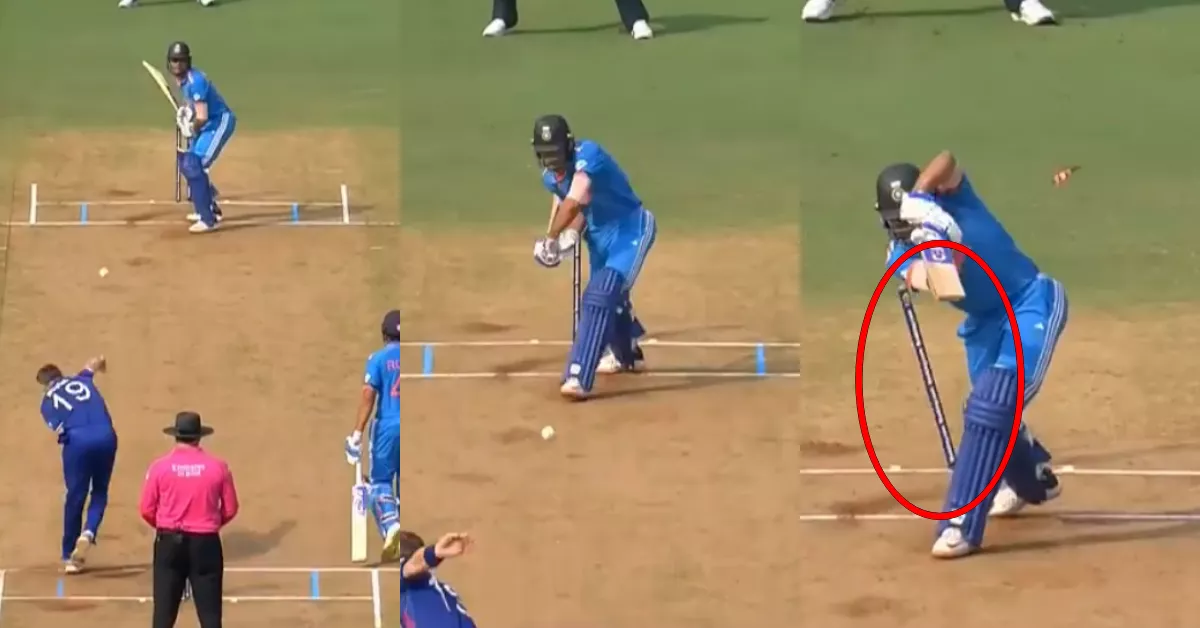 View this post on Instagram