After India's thrilling victory over Sri Lanka in the Asia Cup 2023 final on Sunday, the Indian team players took to the ground to celebrate their hard-fought win. Among them were Virat Kohli, Shubman Gill, and Ishan Kishan, who were seen having a great time on the field.
Indian opener Ishan Kishan, in a playful moment, decided to mimic Virat Kohli's distinctive walk. The incident was captured on video and has since gone viral on social media platforms. But the fun didn't end there. Kohli, with his trademark sense of humor, responded by playfully imitating Kishan's imitation, sending fans into fits of laughter.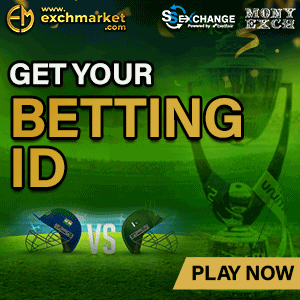 The video of this hilarious exchange between the two cricketers has been making rounds on the internet, spreading smiles among cricket enthusiasts worldwide.
However, before the playful celebrations, the match had witnessed a sensational performance from Mohammed Siraj, who single-handedly dismantled the Sri Lankan batting lineup. His extraordinary six-wicket haul in the final helped India restrict Sri Lanka to a meager total of 50 runs. The Sri Lankan innings crumbled, losing their first six wickets with just 12 runs on the board.
Siraj's dream figures of six for 21 in his seven-over spell were a testament to his exceptional bowling skills, and he played a pivotal role in India's remarkable victory.
In the chase, India wasted no time, racing to the target of 51 runs in just 6.1 overs, thanks to the brilliant partnership of Shubman Gill (27 not out) and Ishan Kishan (23 not out).
The Asia Cup 2023 final will be remembered not only for India's triumph but also for the entertaining camaraderie and fun moments shared by the players on the field, making it a memorable day for cricket fans.
The joyous celebrations and light-hearted banter among the Indian players highlighted the camaraderie within the team. It was a refreshing sight to see the players enjoying their hard-earned victory with such enthusiasm and camaraderie.
[ VIDEO ] Ishan Kishan Copies Virat Kohli's Walk On The Field
The mimicry exchange between Ishan Kishan and
Virat Kohli
showcased the friendly atmosphere in the Indian dressing room, emphasizing the bond that exists beyond the cricket field. Moments like these humanize the players and endear them even more to fans, reminding us that even our cricketing heroes enjoy a good laugh and some friendly ribbing.
As the video of their antics continues to circulate on social media, it serves as a heartwarming reminder of the lighter side of the game and the sense of unity that makes cricket more than just a sport—it's a shared passion that brings people together in moments of victory and celebration.
Virat Kohli – What a character.

Ishan walking like Kohli and then Kohli did Kohli things – The unity in the team is something else. pic.twitter.com/W7sLnPrKgd

— Johns. (@CricCrazyJohns) September 17, 2023