AFG vs SL: Before Sri Lanka's much-awaited 2023 World Cup match against
Afghanistan
, a child escorting the players fainted during Sri Lanka's national anthem in a heart-stopping scene. This tragedy happened on a Monday afternoon at Pune's sweltering MCA crowd, shocking both the crowd and the cricketing community worldwide.
The young kid in front of Kusal Mendis, the captain of Sri Lanka, fainted from the intense heat as the country's national anthembegan to play. The scorching temperatures in Pune reached a scorching 30-32 degrees Celsius, testing the tolerance of both participants and onlookers.
In the space of a single glance, Kusal Mendis showed remarkable presence of mind in addition to his leadership on the field and compassion of it. Mendis moved quickly to grasp the falling child, averting a possible disaster. In addition to saving a young life, his fast thinking won him respect and affection from admirers all around the globe.
Mendis's selfless deed was not forgotten. A member of the support staff for the Afghanistan cricket team showed tremendous concern and hurried to the child's side. They guaranteed the child's safety and gave prompt medical treatment. The event was caught on camera, and it quickly went viral and started discussions on a number of social media sites.
[VIDEO] Kusal Mendis Wins Hearts As He Helps A Child After He Fainted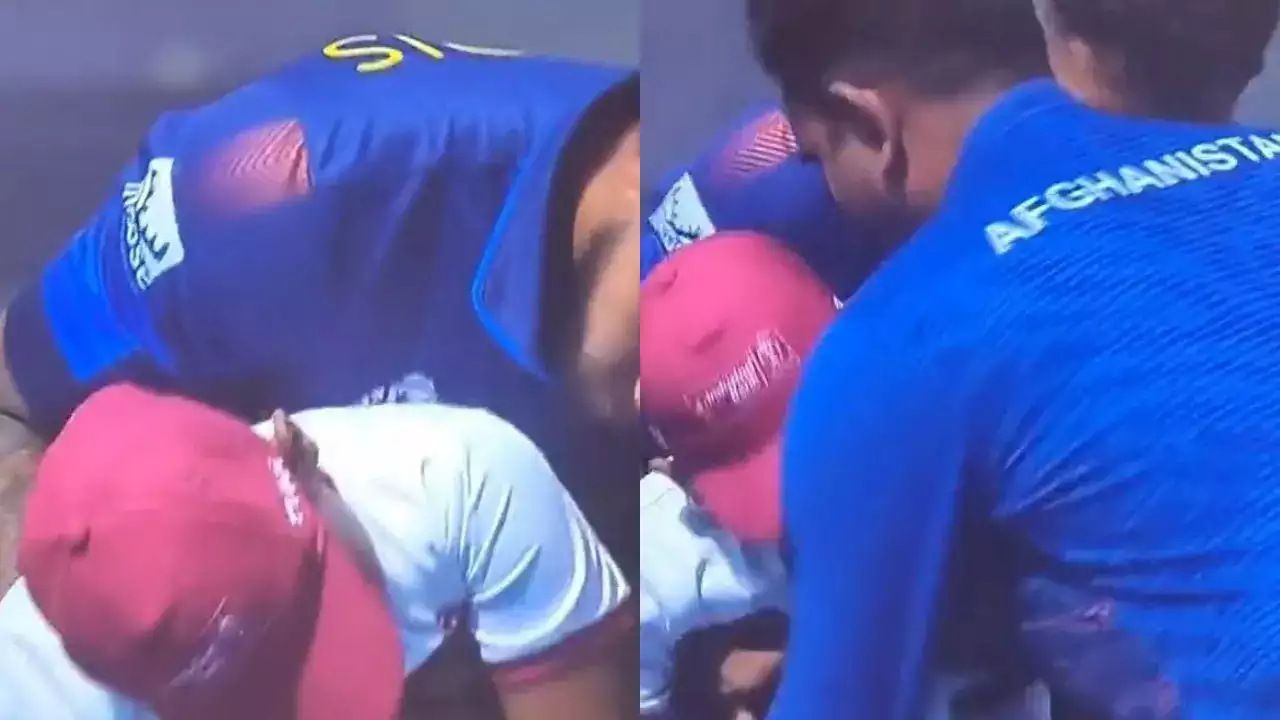 The video became viral on social after the event, highlighting how many people appreciated Kusal Mendis's kindness. Global recognition was bestowed upon him for his extraordinary rapid thinking and altruism in the face of difficulty.
Even though the temperature in Pune looked to be in the mid-30s to mid-32s, this episode serves as a sobering reminder of how erratic weather can be. Events connected to heat may occur even in seemingly modest conditions. This emphasises how important it is for participants and event planners to prepare well in order to be ready for everything.
Kid faints in Sri Lanka vs Afghanistan World Cup match. Kusal Mendis' kind action warms the internet #slvsafg #CWC23 pic.twitter.com/F5AYEg3k7L

— Sports Today (@SportsTodayofc) October 30, 2023