In a stunning showcase of cricket mastery, Mohammed Siraj has etched his name in the annals of ICC World Cup history. The 2023 edition of this prestigious tournament witnessed a breathtaking sequence of events as Siraj, India's ace pacer, left an indelible mark on the pitch, striking twice in his very first over against Sri Lanka. These remarkable moments, filled with tension and excitement, have taken the cricketing world by storm.
Mohammed Siraj wasted no time in making his presence felt on the pitch. In his very first over, he delivered a ball that had Dimuth Karunaratne, the Sri Lankan skipper, in its crosshairs. Karunaratne found himself trapped in front of the wickets, and the on-field umpire swiftly raised his finger in agreement. Despite Karunaratne's attempt to seek solace in the Decision Review System (DRS), his hopes were dashed as it upheld the LBW decision. Siraj had struck gold, and the crowd roared in appreciation.
The very next delivery, Sadeera Samarawickrama, the resilient Sri Lankan batsman, faced a similar predicament. He too was judged LBW, but this time he challenged the decision with a strategic DRS call. In a breathtaking twist, the review worked in his favour, overturning the LBW decision. However, fate seemed to have turned its back on Samarawickrama, as the very next ball saw him caught by Shreyas Iyer. Mohammed Siraj had delivered a double blow, and the stadium erupted in celebration.
Mohammed Siraj's prowess as a pacer was on full display as he delivered a double wicket maiden over, leaving the Sri Lankan side reeling. With sheer precision and impeccable line and length, he showcased his dominance on the field, making every ball count.
In his second over, Siraj produced a gem of a delivery that left Kusal Mendis in awe. The ball pitched perfectly on a good length, right on the off stump, and swiftly evaded Mendis's defensive bat. The result was a sight to behold as the stumps were shattered and the bails went flying. Mohammed Siraj had clean-bowled Kusal Mendis, and his celebration mirrored that of the legendary Cristiano Ronaldo's SIUU trademark.
Mohammed Siraj's remarkable performance in the ICC World Cup 2023 has left cricket fans worldwide in awe. His precision and ability to strike early in the innings have set a new standard for fast bowlers. As India continues its campaign in the tournament, the cricketing world eagerly anticipates more extraordinary moments from this gifted pacer.
[VIDEO] Mohammed Siraj Castles Kusal Mendis With A Jaffa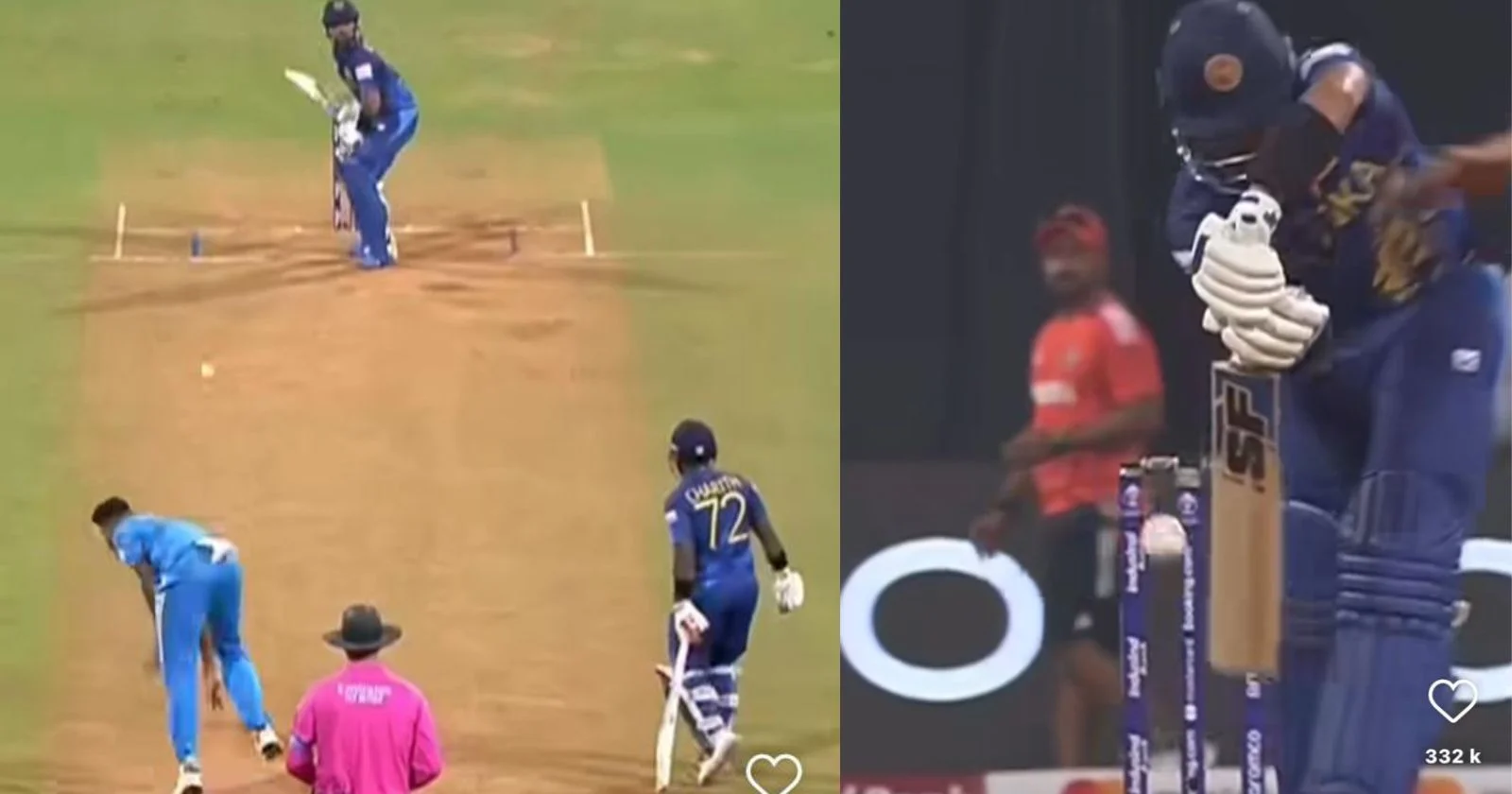 View this post on Instagram