No Indian cricketer has hilarious interactions with reporters and journalists as captain Rohit Sharma does. As the team bus left their hotel in Mumbai, Rohit had some funny things to say to a reporter who was recording the Indian team bus leaving the hotel for the airport. Sharma's message even left Shreyas Iyer giggling.
India recorded their 10th straight win in the Worl Cup 2023, defeating their recent years nemesis New Zealand at the Wankhede stadium and sealed their place in the grand finale on November 19 in Ahmedabad. In the second semi-final, Australia defeated South Africa in a low-scoring thriller in Kolkata by only 3 wickets. Ahmedabad will host the World Cup 2023 final between India and Australia on Sunday at the gigantic Narendra Modi Stadium.
A video of Rohit Sharma has gone viral from last night where he could be seen hilariously scolding a reporter from his team bus. Shreyas Iyer, who is sitting next to Rohit Sharma had a smile on his face as the skipper hurled out a couple of expletives from the other side of the mirror in the team bus. This video has gone viral, and so has Shreyas Iyer's reaction to Rohit's words to the reporter.
Watch: Rohit Sharma hilariously scolds a reporter through the team bus
Rohit Sharma – The Character 😂🤣🤣❤️

Man he's So funny!!😭pic.twitter.com/3FHdFGkjG4

— ᴘʀᴀᴛʜᴍᴇsʜ⁴⁵ (@45Fan_Prathmesh) November 16, 2023
Meanwhile, Rohit has been getting a lot of praise from fans and former cricketers for his aggressive and fearless batting in the tournament.
Even as Virat Kohli, Shreyas Iyer, and Mohammed Shami recorded milestones against New Zealand in the semi-final, Nasser Hussain reckoned it was Rohit's early takedown of Boult, Southee, and Santner in his innings of 47 runs in 29 balls that made the biggest impact.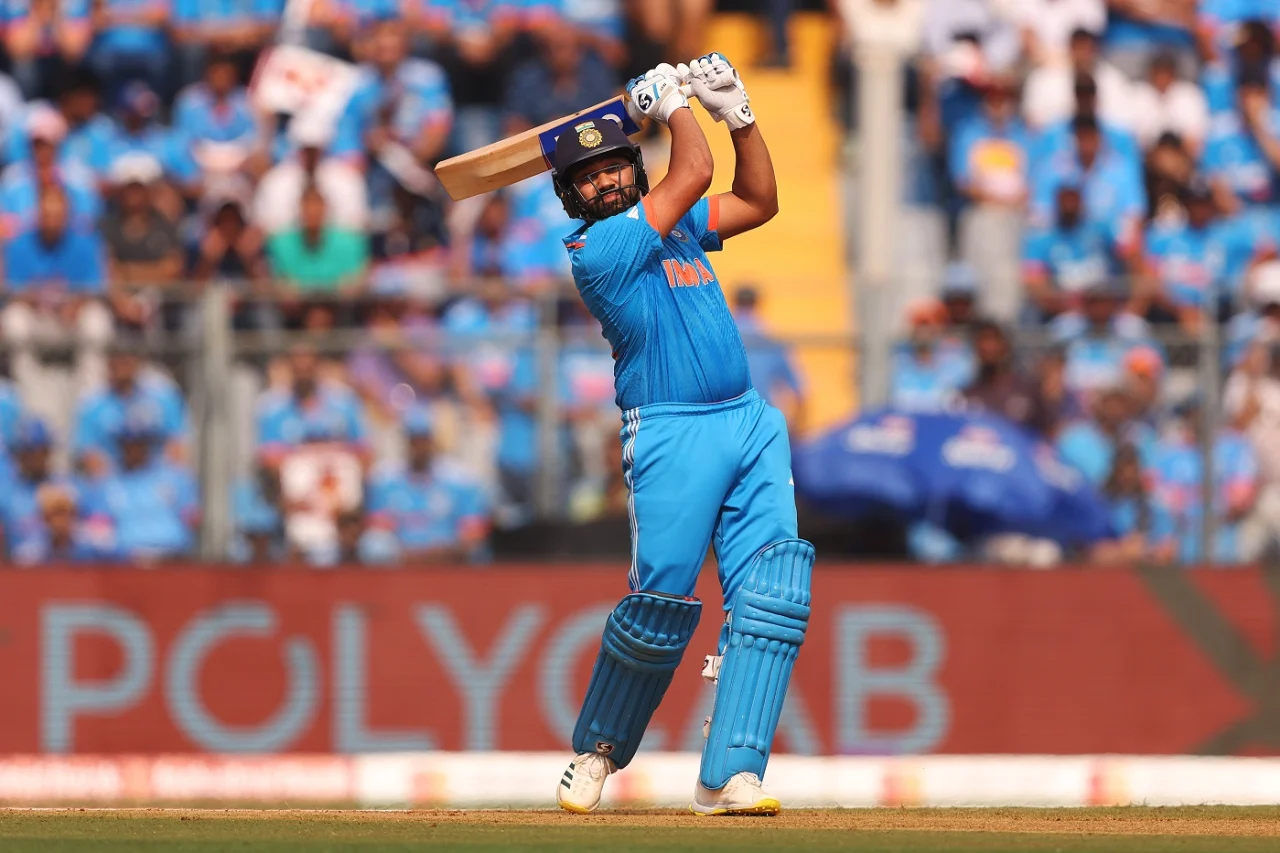 Rohit has cracked 550 runs at a strike rate of 124 in the tournament. He's been sensational in the first powerplay: 354 runs at a strike rate of 133. Hussain said Rohit is the "real" hero for Team India.
"The genuine hero of this Indian side, and the man who has changed the culture of this Indian side is Rohit Sharma," Hussain said on Sky Sports.
"It's one thing saying that; it's another to actually go out there and walk the talk. I think that the real hero today was Rohit. And the first time India have been tested. Group stage is one thing and a knockout game – can you do it again? Can you play fearless cricket?
"The skipper went out there and showed everyone, and showed his dressing room, that we are going to carry on exactly the same way."