South Africa beat their fearsome opponents, Pakistan, with a magnificent last-ball flourish in a nail-biting match that had cricket fans on the edge of their seats. The match was decided in favour of South Africa after Keshav Maharaj, the hero of the moment, scored four runs off Mohammad Nawaz. The South African camp was rocked by waves of elation.
Keshav Maharaj Hit The Winning Runs
Keshav Maharaj
faced the last delivery of the game, and the atmosphere at the crease was electric. Fans in South Africa held their breath as he hit a four and sent the ball soaring to the fence to seal a thrilling victory. The joy felt by Maharaj and his batting partner Tabraiz Shamsi was shared by all South African fans, and they exploded in jubilation.
When the game-winning runs were scored, all eyes were on the South African dugout, where skipper Temba Bavuma radiated elation. He sprang up from his chair, his animated movements signifying the successful conclusion of a hard-fought war. The South African team's captain was ecstatic after their victory, and rightfully so; they had accomplished a difficult target.
The camera zoomed inside the South African locker room, catching the players' and coaches' genuine reactions. Everyone in the room was overcome with joy and relief after the stunning triumph. The South African camp celebrated the victory as one, their morale raised by the team's collective effort.
There had been ups and downs during South Africa's tournament run, but this triumph stood out as a tribute to the team's resiliency and determination. As unpredictable as the match had been, it was South Africa's dogged persistence that ultimately led to victory.
Keshav Maharaj and Tabraiz Shamsi were crucial to this win. Their performances demonstrated their adaptability and willingness to step up to the challenge. Fans of cricket all across the globe will never forget Maharaj's brilliant batting in the last over.
South Africa's win in this match not only moves them closer to a semi-final spot, but also demonstrates their potential moving forward. The squad has shown they have what it takes to play at the top level of cricket by overcoming adversity. The South African camp may take heart from this historic win and carry it with them into the future.
[VIDEO] Temba Bavuma's Animated Reaction After Keshav Maharaj Hits The Winning Runs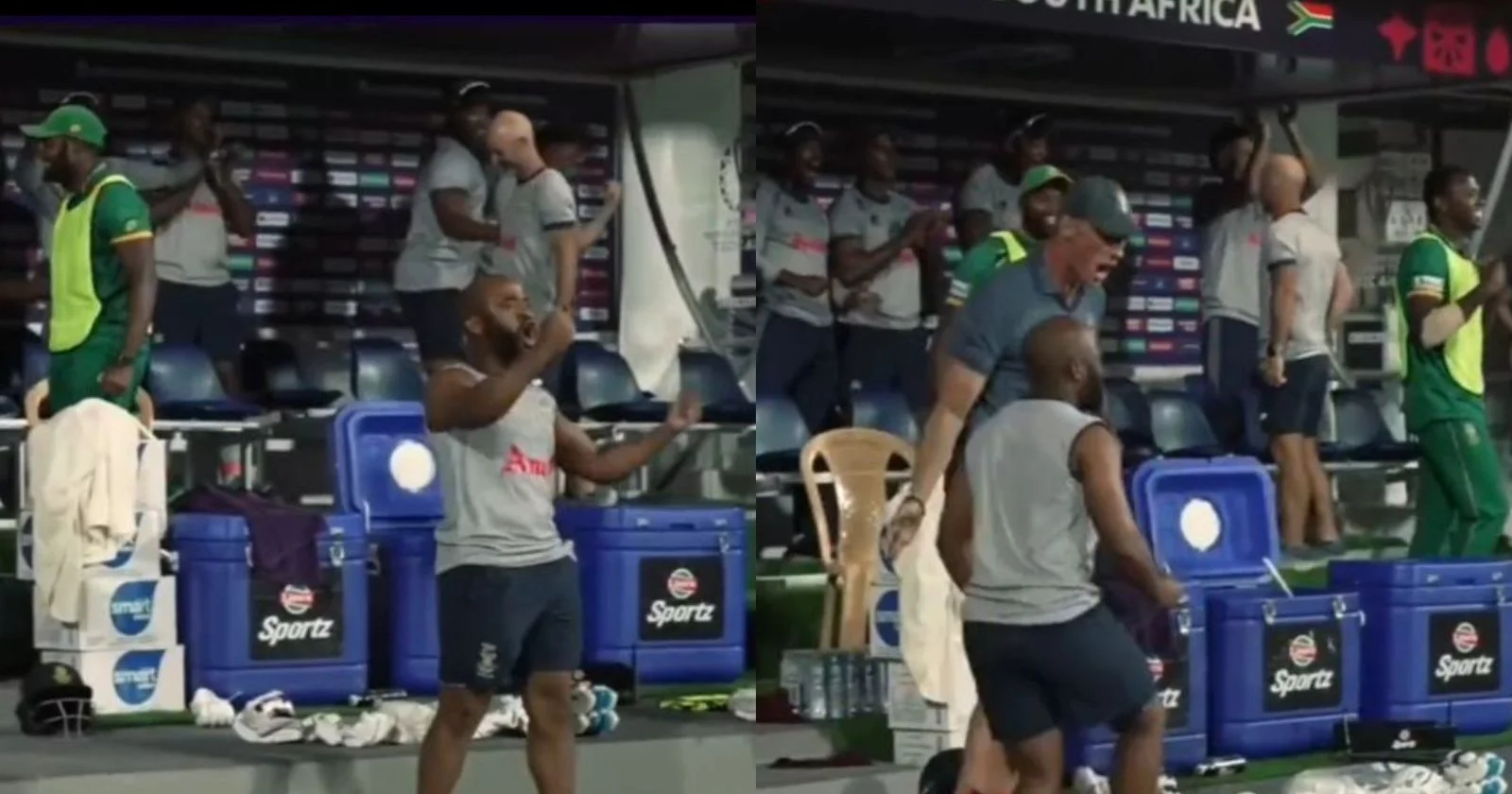 Buvama 😭😭😭😭 #PAKvsSA pic.twitter.com/tAKi720FYn

— Rohit_Live (@Rohit_Live007) October 27, 2023