Even though Virat Kohli reached the 49 ODI centuries landmark in 174 fewer innings than Sachin Tendulkar, the 34-year-old said he is "never going to be as good as him".
Virat Kohli put some more weight on the ODI GOAT debate on his side by equalling Sachin Tendulkar's record of 49 ODI centuries. While Tendulkar raised his 49th ODI hundred in his 451st ODI innings and took 22 years, Kohli reached there in just his 277th ODI innings and in his 15th year in ODI cricket.
Kohli's ton helped India record a massive win by 243 runs against South Africa at the Eden Gardens in Kolkata on Sunday to seal India's position at the top of the World Cup 2023 points table.
After Kohli's century, Tendulkar had congratulated Kohli, and asked him to break his record and score his 50th century in the coming matches.
Tendulkar tweeted: "Well played Virat. It took me 365 days to go from 49 to 50 earlier this year. I hope you go from 49 to 50 and break my record in the next few days. Congratulations!!"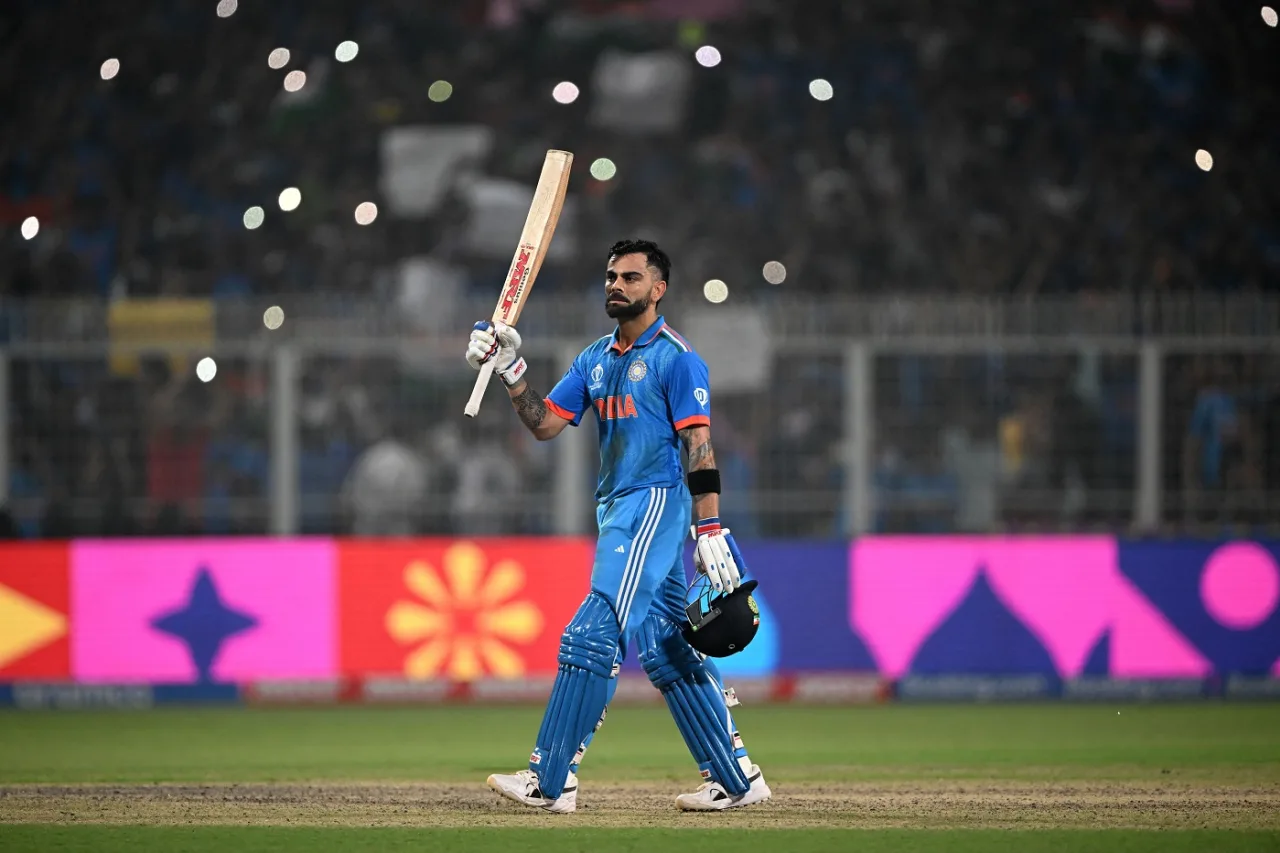 He's always gonna be my hero regardless of what happens: Virat Kohli
When in the post-match ceremony, the anchor told Virat Kohli about Tendulkar's message, Kohli gushed in admiration of Tendulkar, saying that Tendulkar will always be his hero and he could never be as good as him.
Virat Kohli said: "[Tendulkar's tweet is] quite special. For me, it's all too much to take in for now, to be honest. To equal my hero's record in ODIs is something that is a huge honor for me.
"I know people like comparisons, I am never going to be as good as him. I mean, there's a reason why we all looked up to him; he's perfection when it comes to batting. I am trying to do my best, trying to win games for my country. He's always gonna be my hero regardless of what happens.
"It's a very emotional moment. I know where I come from. I know the days that I have watched him play on TV. So just to stand here and get this appreciation from him means a lot to me."
Watch it here:
View this post on Instagram
India play the Netherlands next Sunday in Bangalore.